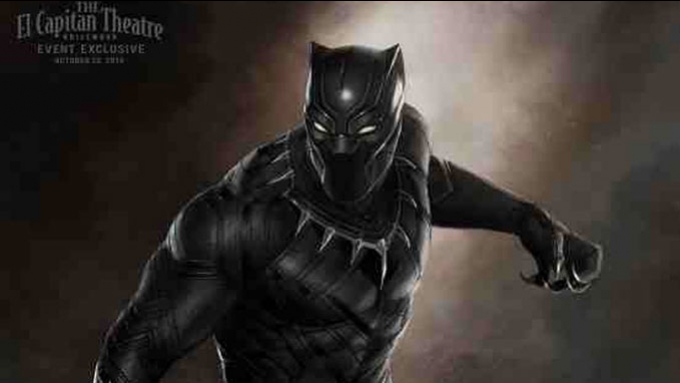 ---

PRESS STATEMENT FROM MARVEL STUDIOS:


Marvel Studios has announced that production has begun on Black Panther, starring Chadwick Boseman (Captain America: Civil War, Get on Up), Michael B. Jordan (Creed, Fruitvale Station), Academy Award® winner Lupita Nyong'o (Star Wars: The Force Awakens, 12 Years a Slave), Danai Gurira (The Walking Dead, upcoming All Eyez on Me), Martin Freeman (Hobbit trilogy, Sherlock), Daniel Kaluuya (upcoming Get Out, Sicario), with Academy Award® nominee Angela Bassett (American Horror Story, London Has Fallen), with Academy Award® winner Forest Whitaker (Rogue One: A Star Wars Story, Lee Daniels' The Butler), and Andy Serkis (Avengers: Age of Ultron, Star Wars: The Force Awakens).

Additional cast members include Letitia Wright, Winston Duke, Florence Kasumba, Sterling K. Brown, and John Kani.

Ryan Coogler (Creed, Fruitvale Station) directs Marvel Studios' Black Panther from a screenplay he co-wrote with Joe Robert Cole (The People v. O.J. Simpson: American Crime Story).

The film, which opens in Philippine theaters on February 2018, will be shot in Atlanta and South Korea.

Black Panther follows T'Challa who, after the events of Captain America: Civil War, returns home to the isolated, technologically advanced African nation of Wakanda to take his place as King. However, when an old enemy reappears on the radar, T'Challa's mettle as King and Black Panther is tested when he is drawn into a conflict that puts the entire fate of Wakanda and the world at risk.

Marvel Studios' Black Panther is produced by Kevin Feige with Louis D'Esposito, Victoria Alonso, Nate Moore, Jeffrey Chernov and Stan Lee serving as executive producers.

Coogler's creative brain trust includes his frequent collaborators: director of photography Rachel Morrison, A.S.C., production designer Hannah Beachler, editors Claudia Castello and Michael P. Shawver; along with costume designer Ruth E. Carter, visuals effects supervisor Geoffrey Baumann, Academy Award®- winning makeup designer Joel Harlow and seven-time Academy Award® nominee, special effects supervisor Dan Sudick.

Based on the Marvel comic character that first appeared in Fantastic Four Vol. 1 Issue 52, published in 1966, Black Panther joins Marvel Studios' slate of releases in its Phase 3 commitment to introduce film audiences to new heroes and continue the adventures of fan favorites over the course of four years and nine films.

In 2016, Marvel Studios continued its unprecedented success with the release of Captain America: Civil War, which opened on May 6 with the fifth largest opening weekend of all time and has since garnered box office receipts of over $1.1 billion worldwide.

The juggernaut studio ended the year with its newest Super Hero Doctor Strange, starring Benedict Cumberbatch, Chiwetel Ejiofor, and Rachel McAdams. The film opened No. 1 at the box office on November 4 and went on to gross more than $659 million worldwide to date. The two films propelled Marvel Studios' No. 1 domestic box-office opening streak to a record-breaking 14 consecutive films.

Marvel Studios' other epic big-screen adventures include Marvel's Iron Man, The Incredible Hulk, Iron Man 2, Thor, Captain America: The First Avenger, Marvel's The Avengers, Iron Man 3, Thor: The Dark World, Captain America: The Winter Soldier, Guardians of the Galaxy, Avengers: Age of Ultron, Ant-Man, and the upcoming Guardians of the Galaxy Vol. 2 (May 5, 2017), Spider-Man: Homecoming (July 7, 2017), Thor: Ragnarok (November 3, 2017) and Avengers: Infinity War (May 4, 2018).



ADVERTISEMENT - CONTINUE READING BELOW