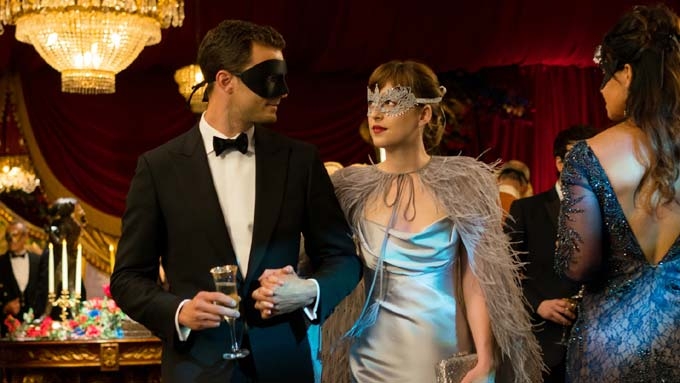 ---

PRESS STATEMENT FROM UIP:


Dakota Johnson as Anastasia Steele dons a custom gown and capelet by Monique Lhuillier, the renowned bridal, ready-to-wear and accessories designer who was born in Cebu.

The Hollywood actress wore the dress in the new film Fifty Shades Darker, the second chapter based on the worldwide bestselling Fifty Shades phenomenon. The film opened in Philippine cinemas on February 8, 2017.

Known for her glamour and modern elegance, Monique Lhuillier brilliantly captures Ana's alluring beauty and vulnerability with this modern design. The liquid satin sheath gown with draped neckline and cross back in a silver hue exudes femininity and sophistication, while the handmade ostrich feather capelet adds exquisite glamour for Ana's grand entrance in the film's exclusive masquerade ball.

In keeping with the essence of her brand, Monique's design evokes an enchanting, yet sophisticated, vision by weaving together sensuous and modern elements for the character of Ana. The fluid silhouette of the dress, which is topped with the elegantly embellished capelet, is distinctly Monique Lhuillier.

"I am so delighted to partner with Universal Pictures' Fifty Shades Darker to design for the character of Anastasia Steele," said Lhuillier. "Like the Monique Lhuillier woman, Ana radiates confidence and femininity, and so the gown I imagined for this iconic scene encapsulates that modern sophistication."

"I often thought of Dakota in Monique's stunning gown as a 'beautiful siren of simplicity,'" lauded Cunliffe. "We sent Monique ideas and images that evoke old Hollywood, and she and her team took the inspiration from there—crafting this stunning confection. Ana's cape itself was a challenge—each feather was sewn by hand—but I felt it would magnify Ana's showstopping entrance at the ball, hearkening back to the 1930s screen sirens. Monique also beautifully resolved our need to create a gown which can effortlessly slip to the ground…another feat of engineering."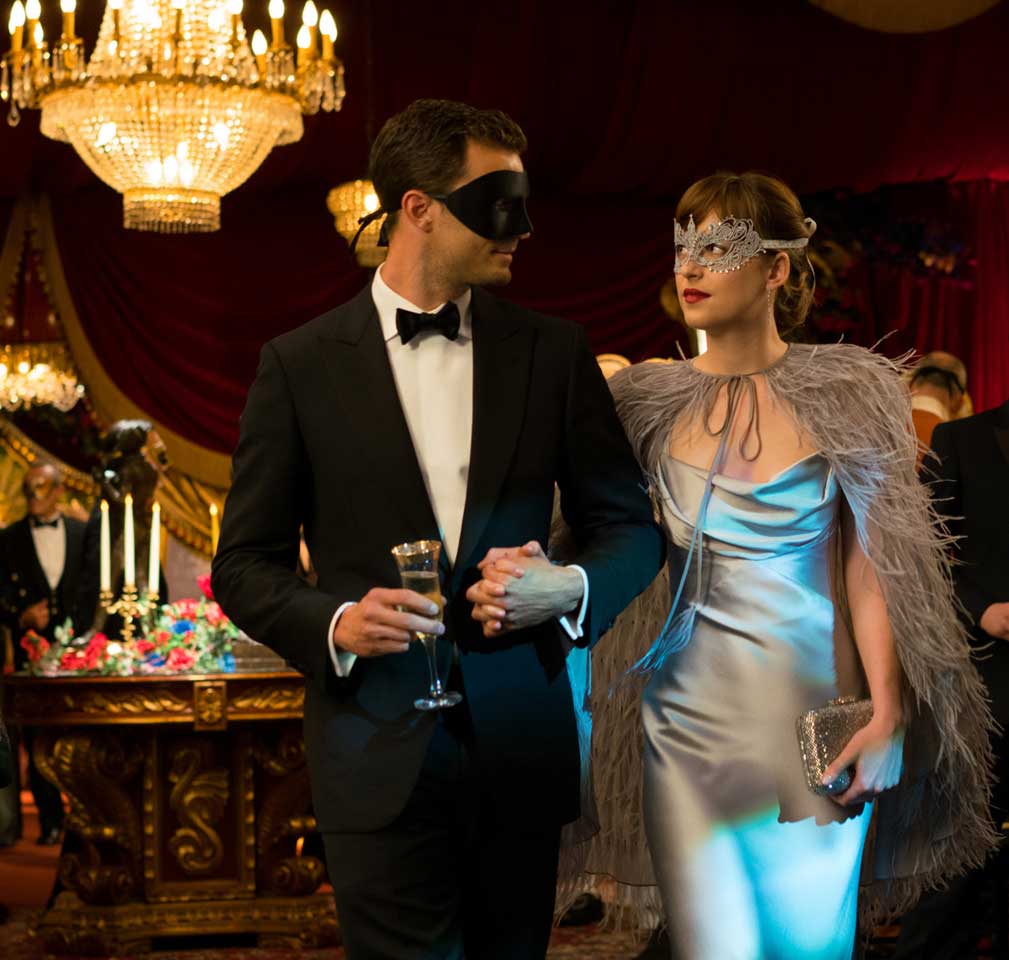 ADVERTISEMENT - CONTINUE READING BELOW