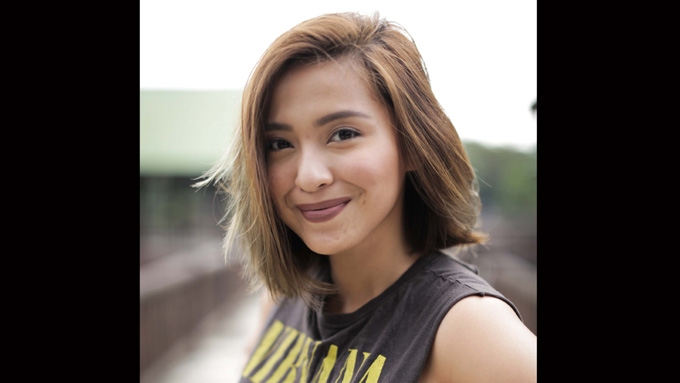 ---
With over five million minutes in watch time and over one million cumulative videos views for all its six episodes, D5STUDIO scores another hit with Sabagay Life, a web series that takes its inspiration from U.S. sitcoms such as the hugely popular Friends and How I Met Your Mother.

Sabagay Life focuses on the lives of six 20-something individuals at the crossroads of their lives.

The six friends namely Jinno (played by Brian Sy), Jackie (Joyce Pring), Bryan (Dino Pastrano), Timi (Gabby Padilla), Gail (Cholo Barretto) and Din (Kat Aragao) are at the tail-end of their college years and are in the process of figuring out what the real world has in store for them.

"When you're in your 20s, somehow you're lost. You're looking for your passion and everyone goes through that phase," director Joel Ferrer said in explaining the premise of Sabagay Life.

Even as each of these millennials have their own individual thing going on with them, they still spend a lot of time with each other allowing their diverse personalities to clash in with the often hilariouscircumstances that they find themselves in.

As introduced by the actors themselves, viewers, especially those in their 20s should be able to relate to at least one or two.

There's Jinno, the torpe, hopeless romantic type who think that everything is set for him;his love interest, Jackie, is opinionated, artsy, out there type whose strong sense of adventure often gets her into trouble; Bryan is supposedly the tough, Alpha-male type who is really a softie inside; his live-in girlfriend, Timi, is the ultimate drama queen and it's not just because she acts for a living.

Meanwhile, Gail is the barkada's resident jerk who often makes the others uncomfortable with one unpleasant stunt after another. And Din is the grumpy, cranky bookworm type who almost always needs to study.

Although a good part of the show is focused on how or when Jinno will finally muster the courage to reveal his feelings for Jackie, whom he has been carrying a torch for years, Sabagay Life also shows how the situations of the other members of their barkada affects their everyday relationship.

Case in point is the episode where Bryan and Timi decide to break up and enlists the others' help in dividing and sorting their belongings. Or the time when Din has to review for her final exams only to be horrified by a sudden brownout.

Like Ross (David Schwimmer) and Rachel (Jennifer Aniston) in Friends, Jinno and Jackie often find themselves in the center of such circumstances that may or may not bring them closer together.

Ferrer, who directed the 2015 Cinema One Originals entry, Baka Siguro Yata and D5Studio's hit show, Forever Sucks brings his trademark screwball humor to Sabagay Life.

This D5STUDIO original online series premiered last December and has attracted a solid following as its millennial fans are already looking forward to a second season.

While waiting for the next adventures and misadventures of Jinno, Jackie, Bryan, Timi, Gail and Din, fans can relive the first season of Sabagay Life anytime on D5Studio (WATCH: http://www.d5.studio/originals/shows/sabagay-life)

Also included is a special video of the cast playing a game of "Wagi or Sawi" and a behind the scenes interview with Ferrer and the cast members as they talk about the series and their respective roles.
ADVERTISEMENT - CONTINUE READING BELOW
Also available on http://www.d5.studio/originals/shows/sabagay-life