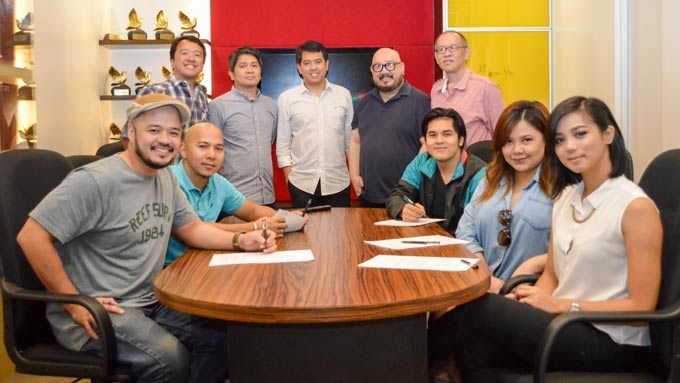 ---


Monster RX 93.1 is thrilled to announce its exclusive partnership with Curve Entertainment Inc. for the talent management and development of select members of its renowned Air Staff.  

Monster RX 93.1 is the leading upscale-audience, English-language pop radio station based in Manila (and accessible for online streaming worldwide) and a record winner of 10 Best FM Radio Station Awards from the prestigious KBP Golden Dove Awards, among the numerous honors it has garnered.  Sharing The Monster's vision of fun and creative entertainment, Curve Entertainment Inc. is made up of some of the most respected names in the Philippine music, record, and concert industries.

The Monster has selected Curve to be its in-house talent management agency in an effort to develop the skills and expand the opportunities of its prized DJ talents. 

They include in-demand events host (dubbed as "Your Pound-for-Pound Host"), professional ring announcer, television talent, and Aliw Award nominee Rico Robles; three-time Golden Dove Award winner, racing host, and top voiceover talent (Dr. Love) Tom Alvarez; events host and Golden Dove Award-nominated Hazel Aguilon; actor, commercial model and YouTuber JC Tevez; and YouTuber and events host Rica Garcia.

With the Curve tie-up, Monster RX 93.1 sets its sight on the future and making a greater impact on the Philippine entertainment scene as a whole.



ADVERTISEMENT - CONTINUE READING BELOW