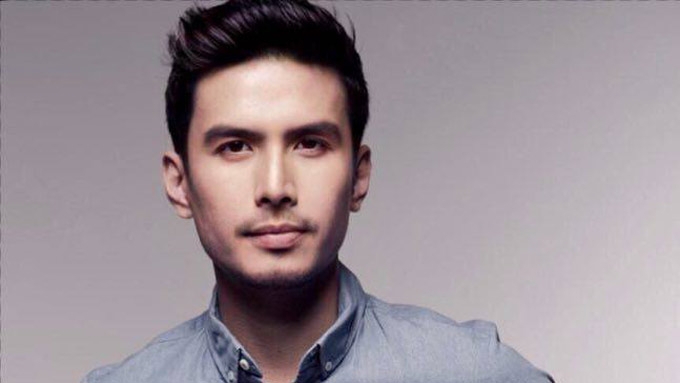 ---

"It's a song about holding on despite the many hardships of any relationship," says Christian Bautista about the inspiration behind "Kapit."

This is his newest single under Universal Records, which was recently released via online streaming.
Co-written by Christian himself together with Bryan Lotho of Sonic State Audio Productions, "Kapit" offers a glimpse of what is next for Asia's Romantic Balladeer.

The GMA-7 actor is currently working on his new album, his first studio album since his platinum record Soundtrack, which was launched in 2015.
As one of the most sought-after balladeers in the Philippines and in other Southeast Asian countries, Christian's passion for music remains as strong as ever as evidenced by the work he is putting in in his new album.
Despite his busy schedule juggling his acting career (he is currently taping episodes for the Philippine remake of My Love from the Star) and his first love, Christian--a certified hit-maker with eight platinum albums under his belt--is bent on continuing what he does best: giving his loyal fans songs that will touch their hearts.
ADVERTISEMENT - CONTINUE READING BELOW
Unlike his previous albums, which feature mostly remakes of classics and popular soundtracks and theme songs of movies and telenovelas, Christian regards the new album as some sort of self-rediscovery and a new phase in his music career.
"This album is a journey to find my next music path, a challenge to write more songs and to continue writing songs for others" says Christian, who is fresh from his stint at the recent ASEAN meeting held in Manila, where he sang the annual regional convention's theme song.
The new album, which is set to be released soon, will contain mostly original songs including "Kapit."

All songs in the new album will be co-written and co-produced by Christian himself with the help of Universal Records.
"Kapit" is now available for download and online streaming on iTunes, Apple Music, Spotify, Spinnr, Deezer, and Amazon Music.

Fans of Christian can also watch the music video of Kapit, directed by Miggy Tanchanco and shot in Solaire Resort and Casino, on YouTube and Christian Bautista's official Facebook page www.facebook.com/ChristianBautistaOfficial.




ADVERTISEMENT - CONTINUE READING BELOW