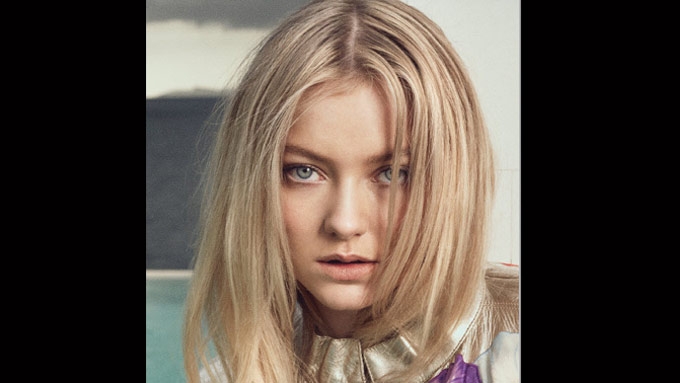 ---
Astrid S, whose vocals were popularized with her single "Hurts So Good" in 2016, has come out with a new crowd-pleaser titled "Breathe."
In a Skype interview, Astrid S suddenly couldn't make it last minute. She instead sent a video message over where she said, "I am so sorry I have been sick and I couldn't Skype with you today and answer your questions. But I wanted to send you a video and thank you for coming and paying attention. And I hope you like my music and presentation and I can't wait to visit you soon actually, yeah, have a nice day!"
Instead, her Project Manager for International Marketing of Universal Sweden, Margrit Katherine Bohn spoke with the members of the Philippines press.
She shares that after Astrid's successful tour in parts of Europe and the United States, she will continue touring Norway, Denmark and Sweden in July to September before touring in the fall some cities in the United States, Canada, and Continental Europe.
"We will be hearing more from her. As we release the new single, 'Breathe,' produced by Oscar Holter for Wolf Cousins in Los Angeles, we are happy that the single has surpassed 3 million streams in the first few days of release."
Astrid is popular in the Philippines via Spotify and some niche radio stations.

Margrit hopes Astrid continues to grow her Philippine and Asian fan base, so that they can also include this region in future tours. So far, her most dedicated fans come from the Philippines, Malaysia, and India, Margrit reveals.
Breathe was produced by the same team that did work for Tove Lo, Demi Lovato, and Ellie Goulding. Along with the new single release, Astrid also shot and released Breathe's music video, a short film with a Tarantino-esque heist concept directed by Cherry Cobra Films.
ADVERTISEMENT - CONTINUE READING BELOW
Astrid, who first gained attention as a contestant on Norway's Pop Idol, says "Breathe" is her biggest music video to date. She shares the music video was able to capture Breathe's sassiness, but with a good mix of seriousness and fun.
Her music video for "Hurts So Good" already has 7 million views and she hopes that her music, which, as described by Margrit, "It's a mix between pop and twist but commercial enough to be played on mainstream radio but still cool enough. It is part of Scandinavian sound wave of music but with a cooler sound."
A strong influence on her music is nature, as Margrit explains, "She is inspired by simple things, like nature, people, emotions, she writes about what she feels. So it's not one specific thing, what she feels, very visual, what she sees."
Astrid won the 2015 MTV European Music Awards for Best Norwegian Act in 2015. In 2016, she was hailed the Breakthrough Artist of the Year for her self-titled EP.
She was able to collaborate with Shawn Mendes in 2016 for the song "Air" and with Avici and Prinston for "Waiting for Love."
In an email interview, PEP.ph (Philippine Entertainment Portal) was able to ask Astrid if she were to collaborate with a Pinoy/Filipino singer, who would she pick or is she familiar with anyone, to which she answered, "I've seen Charice Pempengco in Glee! She's an amazing singer and actress. I've watched a lot of videos of her on YouTube."
Because of her strong and committed supporters here, she is planning to come to the Philippines, according to Margrit.
In the same email, Astrid also shared her advice to anyone who would want to join reality talent competitions and what they should do in order to stand out.
"I would tell them to try and pick an unusual song for their audition and hopefully other performances in the show. Think through what makes you special, and why people should listen to you rather than other artists. If you have a special voice, find a song that brings out the best in it. If you have a cool personality, find a song that brings it out. Or find an outfit that does!"




ADVERTISEMENT - CONTINUE READING BELOW