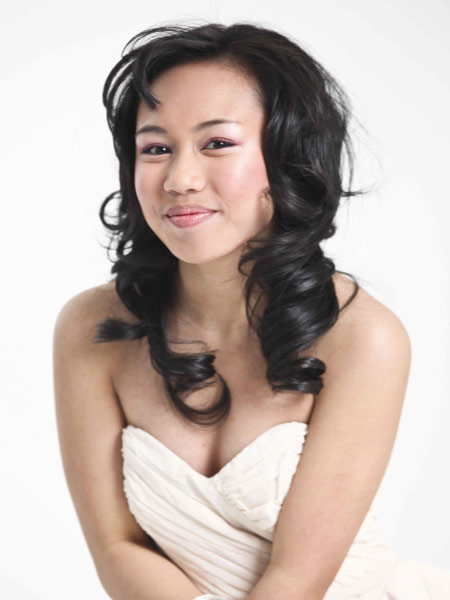 ---
If Charice and Arnel Pineda (of the band Journey) made it in the United States, another Pinay is making waves in Europe, particularly in Switzerland. She is none other than Lica, the 14-year old Filipina based in Switzerland.
Lica was hand-picked by Oscar, Golden Globe and Grammy award winning music legend Phil Collins to be part of his "Little Dreams Foundation" where she was trained. She has performed before the President of Switzerland as well as various United Nations gatherings like the annual United Nations Women's Guild Bazaar.


Aside from Collins, Lica has collaborated with Canadian pop sensation Bryan Adams and their version of "Everything I Do" is reportedly a hit in Switzerland. She has also shared the stage with international artists like Laura Pausini, Jermaine Jackson and Mike Rutherford and impressed Lara Fabian during a performance in the Swiss TV show Reves.
She has released her debut album All I Want To Be (out in the Philippines under MCA Music) featuring the carrier single "All I Wanna Be," a duet with the Filipino crooner Richard Poon. He flew all the way to London to record the track and shoot the music video with her. It also includes the new single "I'm Your Friend." Other tracks in the album are: "The Magic", "Bagong Umaga", "One More Time", "Summer Party", "Ray of Sunshine", Sound of Silence", "Star Fantasy", "All I Wanna Be (solo version)", "New Day" and "Christmas Song."
Watch Lica as she is home to conquer her homeland for a Philippine tour starting this Saturday, July 30, at SM North EDSA The Block with special guest OPM boyband 1:43. She will also perform on August 6 (Saturday) at SM Manila and August 7 (Sunday) at SM San Lazaro with her special guests: sibling pop duo The Lamars. All shows start at 5 pm.