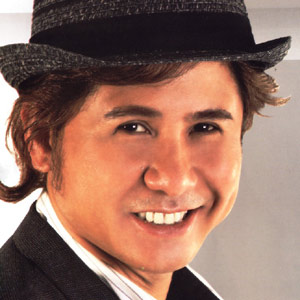 ---
For newcomer singer/songwriter Joel Mendoza it is maybe a cruel twist of fate that he now finds time to pursue his long-time dream of making a name in showbiz. The US-based singer is on a long-term disability leave from his post as a Senior Vice President in an insurance company in San Diego, California.
In August of 2009, Joel was diagnosed with hairy cell leukemia. And if that's not tragic enough, the singer had a car accident on December of that same year due to syncope. "It's a rare heart condition na your heart will stop beating for a a couple of minutes, you'd be unconscious. Suwerte pa rin na naka-survive ako sa aksidente na 'yon. My car is totally wrecked," Joel told this writer last August 10, a few hours before the singer left for the States.
With all these tragedies, Joel placed all his faith in God and channels his creativity in composing songs. To date, he has already written more than 200 songs, seven (7) of them made it to his new album aptly titled Pakinggan Mo Ako.
At first, Joel wanted that other artists sing his compositions. But after collaborating with premiere composer and arranger Vehnee Saturno, the singer decided to record his own songs. "It was Sir Vehnee who convinced me to have my own album instead. Ako na lang daw ang kumanta. We chose songs na babagay daw sa boses ko na medyo husky. He also advised me to write songs na pang-masa. Most of the songs kasi na pinarinig ko sa kanya nung una e medyo class daw ang dating. I followed his advice, and I'm happy to say, mismong si Sir Vehnee ang nagsabi na puro pang-singles ang mga songs ko," says Joel.
ADVERTISEMENT - CONTINUE READING BELOW
Amazingly, Joel doesn't know how to play any musical instrument. That's why he never leaves home without his very handy iPhone. "Basta may naisip akong magandang lyrics, I write it here agad sa iPhone ko. Pag may magandang tune or melody, I hum it and record it here agad," says Joel.
They started recording Pakinggan Mo Ako February of this year and officially released it last May.
Joel is a true-blue OPM aficionado. He boasts that he has thousands of Pinoy songs in his iPod. But Joel admits that producing an album which contains mostly his original compositions is a big gamble on his part. Today, most upcoming artists release albums of cover versions of current foreign hit songs or revival of tried and tested songs from the past.
"I strongly believe in our own music. For a virtual unknown like me, this is really a hit-and-miss thing. Pero yung passion and love ko for OPM hindi nawawala yon. Gusto kong mabalik yung dati," Joel enthuses.
And Joel's drive to revive Filipinos' interest in their own music has found its way on his growing number of fans. In a recent show at 168 Mall in Divisoria, Manila with acoustic singers Nyoy Volante and Princess Velasco, Joel was overwhelmed when the crowd sang along with him on his carrier single "Pakinggan Mo Ako."
"I really can't describe the feeling na kinakanta nung mga tao yung kanta ko. Alam na alam na nila yung lyrics. It was one of the best days of my life," Joel happily shares. To date, the song is reportedly enjoying regular airplay on local radio stations. The album is also said to be doing well in various record bars.
ADVERTISEMENT - CONTINUE READING BELOW
Technically speaking, Joel is not new in the biz. During his younger days, he was one of the back-up dancers of Maricel Soriano on her 1986 show Maricel Soriano Live. "That time, madalas na napagkakamalan akong si Chuckie Dreyfuss, o kaya si Jon Hernandez!" he happily recalls.
But his parents discouraged him to pursue his showbiz dream and to focus on his studies. Joel never regrets that he followed his parents' advice. After graduating from college with a degree in Civil Engineering, good luck has been on his side since.
Joel still undergoes treatment. But, he emphasized that his ailment gave him more reasons to fulfill his dream. He is now in San Diego, California to promote his album. But before the year ends, Joel promises to return to the country to start promoting his next single.