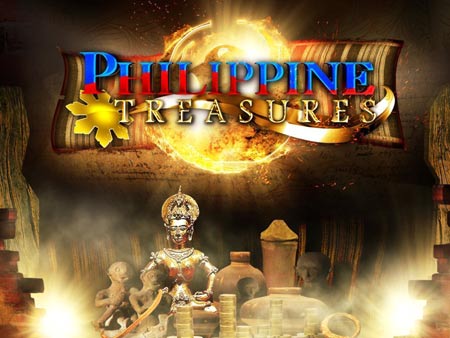 ---
PRESS STATEMENT FROM GMA-7:
"Isn't it ironic how a third world country such as the Philippines turned out to be a treasure trove of priceless artifacts?
"Even the golden ornaments used in the epic-serye Amaya were based on historical pieces that can be found in the Gold of Ancestors Exhibit at Ayala Museum . For a time, the man who discovered these treasures in Surigao lived a life of luxury... until his wealth ran out and he went back to farming.
"Meanwhile, last June, a golden earring believed to be owned by Lapu-Lapu was found in an excavation site in Boljoon, Cebu . Experts visited the area to verify if the piece was really owned by the famed Filipino warrior.
"Few people also knew about the golden statue of Hindu-Malayan Goddess Tara which was found in Agusan in 1917. However, it is currently displayed in the Field Museum of Chicago in America . Will the Golden Tara ever find its way back to the Philippines ?
ADVERTISEMENT - CONTINUE READING BELOW
"And while some artifacts are kept in museums, some can be found... in the black market! One of the most sought-after is the Maitum Jars of Sarangani. After its discovery in a hidden cave in 1991, sale of these anthropomorphic or human-form jars reach up to hundreds of thousands!
"In Monreal, Masbate, residents found two slabs of stone with unique carvings. These etchings are known as "baybayin" or ancient form of writings used by our ancestors. What secret messages do these stones hold? And why do the locals refuse to surrender them to the National Museum ?
"Finally, what is the current state of our National Museum ? How do they take care of our national treasures even though they lack financial support?
"Be part of a one-of-a-kind treasure hunting experience with Ms. Mel Tiangco, and GMA reporters Cesar Apolinario, Tina Panganiban-Perez, John Consulta, and Mariz Umali. Join them in a quest to discover the rich historical and cultural heritage of our nation.
ADVERTISEMENT - CONTINUE READING BELOW
"Philippine Treasures airs this Sunday, 10:30 pm in GMA 7's Sunday Night Box Office (SNBO)."
Ed's Note: When content falls under "Press Statement," this means that the material is fully and directly from the company itself. The use of open-and-close quotation marks to envelope the entire text shows as much. This also means that PEP is not the author of the statement being read. PEP is simply providing the information for readers who may be interested.