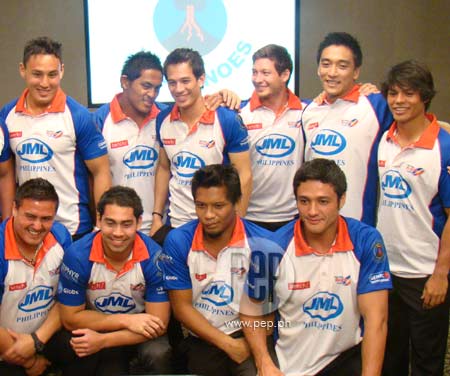 ---
PRESS STATEMENT FROM STUDIO 23:
"Dubbed as the Volcanoes, the Philippine national rugby team is popularizing rugby football in the country as it continues to get international attention by crushing other countries' squads.
"Guest host Cesca Litton and the highly touted Volcanoes will give a crash course on rugby tomorrow (September 29) in Us Girls. Get to know the players and learn why the sport is starting to engage our athletic Kabarkadas.
"Iya Villania, Angel Aquino, and Chesca Garcia-Kramer, on the other hand, will take you to an extraordinary restaurant that boasts a creative menu of celebrity-named dishes such as Pokwang Baboy, Rice Ganda, and Sam Milky.
"Also, get to watch the exclusive unveiling of mom-to-be Chesca's clothing line and get a sneak peek of beauty queen turned TV host Bianca Manalo's "home away from home" or her very own car.
"All these and more tomorrow (September 29) in Us Girls, 9:30 PM on Studio 23."
ADVERTISEMENT - CONTINUE READING BELOW