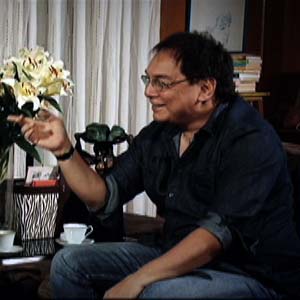 ---
Front Act Presents: Hecklines, or simply Hecklines, is a fast-paced and entertaining 30-minute comedy show that features a variety of things, places and events, as well as the most prominent personalities in the Philippines.
This "newspaper-themed" program is the next chapter to the comedy series, Front Act, a show that has completed a total of 4 seasons from 2009-2010 (Season's 1 and 2: Front Act with Mike and Stanley on TV5 in 2009 and Season's 3 and 4: The Front Act Show on SOLARtv in 2010).
This 2011, Hecklines now brings its unique comedic style to its new home, GMA News TV. As part of the GMA News TV's line-up, Hecklines aims to strengthen it's viewership not only locally but internationally via GMA Pinoy TV.



Produced by Jako de Leon, son of legendary comedian-TV host Joey de Leon, Hecklines is hosted by stand-up comics Mike Unson and Stanley Chi. Other hosts are NU107's 2008 Guitarist of the Year and Reklamo frontman, LC Reklamo, UR105.9's Robo Rock Radio Show DJ, Benedict Bartolome and introducing, Giniling Festival Drummer Marco Ho.
Hecklines promises several brand new segments, including animated short features such as Joey de Leon's "Joey to the World" based on Joey de Leon's hit newspaper comic strip of the same name.


Hecklines will begin airing this Saturday (October 8) at 11:30 p.m. on GMA News TV Channel 11 (Ch. 24 on cable).