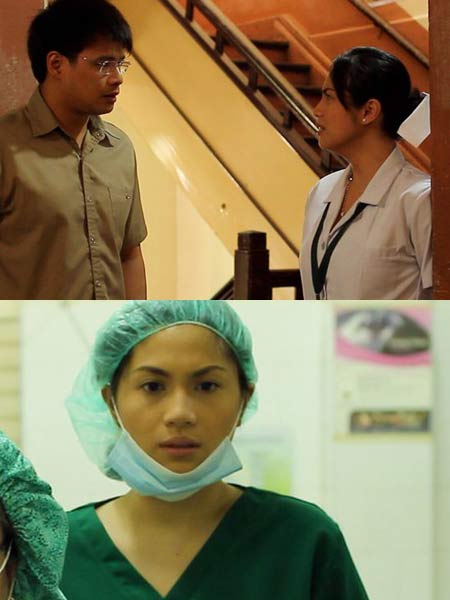 ---
Eduardo Roy Jr.'s internationally acclaimed film Bahay Bata will open in select SM cinemas on October 19, 2011.
Bahay Bata was given a Special Mention in the Dragons & Tigers section of the 30th Vancouver International Film Festival.
The jury of the Vancouver IFF "admired the film's unique mixture of documentary and fiction. The film addresses the cruel realities of overpopulation in a country where birth control is neither taught nor freely available, and we salute it for its candour and directness."
The film has also been invited to compete in a prestigious festival in December.
It stars Ms. Diana Zubiri, Sue Prado, Jeofrrey Javier, Miles Kanapi, Pewee O'Hara, Janna Tiangco and with the special participation of Yul Servo.
The film was included in the New Breed category of the 7th Cinemalaya Philippine Independent Film Festival.
Bahay Bata was written by Roy and Jerome Zamora and produced by Almond, Marlo and Demy Derla for Found Films. The film is distributed by Ignatius Films.
SYNOPSIS. Bahay Bata was shot in a Manila hospital's crowded maternity ward prior to Christmas.

Sarah (Diana Zubiri) is a nurse at a maternity government hospital. The hospital is abuzz with pregnant mothers of all shapes and sizes in different stages of labor. The hospital is short on staff on Christmas Day so Sarah is forced to put in a double shift.



Sarah observes the women coming and going in her ward, noting who is a first-timer and who is a veteran. Meanwhile, the wards are over-crowded: two women and their babies sharing single beds while those in labor are spilling onto the hallways. Sarah takes these all in stride, her heart and mind laboring over her own personal pains.