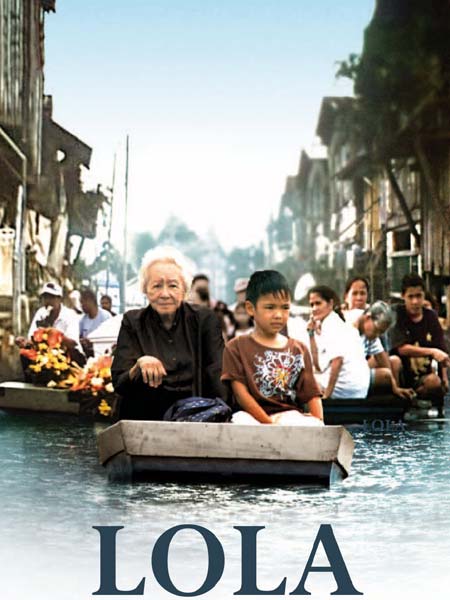 ---
The Embassy of Italy, the Film Development Council of the Philippines, the Philippine-Italian Association, in cooperation with Rustan's, The Peninsula Manila, the Cultural Center of the Philippines, and in collaboration with Asiatica Film Mediale (organizers of the most important Asian Film Festival in Italy) and Playtown (organizers of the Film Festival in Rome) present Moviemov: Italian Cinema Now at Greenbelt 3 from November 9-13, 2011.
Moviemov is a travelling festival supported by the General Direction for Cinema of the Italian Ministry of Heritage and Culture. It is co-organized by and in collaboration with the Italian Embassies in Bangkok and Manila, as well as Institutional and Private Partners, whose goal is to create a line-up of films and events that will best promote and show in Asia what present-day Italian cinema is all about.
It aims to be like the Rome, Venice or the Cannes International Film Festival, in which the producers, directors, actors, etc. of the films to be shown will actually come to the Philippines. On top of that, there will also be roundtables among the Italian and Filipino filmmakers in order to have an international exchange of ideas and concepts in making films, and to have future collaborations and lasting partnerships together.
Spreading contemporary Italian cinema in Manila is a good opportunity to have new audiences, and more importantly, to have collaborations between the Italian and the Filipino filmmakers, creating films that are made up of an international exchange of ideas.
The organizers of this festival have chosen the free entry to all screenings, workshops and review meetings in order to boost participation among school and university students. A dense and multi-voice dialogue that--as the organizers hope--will become a perpetual cultural event for audiences of so ancient and sophisticated artistic traditions and able to meet the offer of a new generation of writers, actors and producers who bode well for the renewal of Italian cinema.
ADVERTISEMENT - CONTINUE READING BELOW
The film festival will be a grand event, the first of its kind in the Philippines. It offers an exciting line-up of Italian films, including tributes to the famous Italian horror film director Dario Argento and to great Italian director Bernardo Bertolluci.
Moviemov also features a tribute to award winning Filipino director Brillante Mendoza. Films to be shown include Bertolluci's Last Tango in Paris, The Last Emperor, The Dreamers and The Conformist; Argento's Dracula 3D, Suspiria, and Profondo Rosso (Deep Red); and Mendoza'sSerbis, Kinatay and Lola. Other films in the Italian showcase areMine Vaganti (Loose Cannons), Habemus Papam, Che Bella Giornata (What a Beautiful Day), Una Vita TRanquilla (A Quiet Life), Vincere (Victory), Corpo Celeste, and Passione. The films will be shown free of charge, and with English subtitles.
Two workshops by famous horror-film-director Dario Argento and award-winning composer Franco Piersanti will be conducted as well, and this will definitely draw in hundreds of people, be they students of film or film enthusiasts.
The Moviemov film festival is envisioned to become like the prestigious Venice and Cannes Film Festival. The opening of Moviemov film festival will be highlighted by the Red Carpet Evening on November 9, 2011 at Greenbelt 5, Fashion Walk. Important Italian actors, directors and producers such as Dario Argento, Asia Argento, Lina Sastri, Ennio Fantastichini, Gianni Paolucci, Daniele Cipri, Alice Rohrwacher, Camilla Nesbitt, Claudio Cupellini, Carlo Macchitella, Franco Piersanti, and Luciano Sovena will be arriving in the Philippines together with representatives of Asiatic Film Mediale, headed by Senator Goffredo Bettini and Italo Spinelli.
Filipino movie stars will also be joining the red carpet evening organized by popular Filipino actor Albert Martinez.
Films to be shown:
Italian Showcase Schedule of premiere
1. Habemus Papam 2011 November 9, 8:00 pm, Cinema 5
2. Mine Vaganti 2010 November 10, 5:00 pm, Cinema 5
3. Passione 2010 November 10, 9:00 pm, Cinema 5
4. Una vita tranquilla 2010 November 11, 6:30 pm, Cinema 5
ADVERTISEMENT - CONTINUE READING BELOW
5. Che bella giornata 2011 November 12, 7:30 pm, Cinema 3
6. Vincere 2009 November 11, 8:30 pm, Cinema 5
7. Corpo celeste 2011 November 12, 6:00 pm, Cinema 5
Tribute to Bernardo Bertolucci
Il conformista 1970 November 10, 9:30 pm, Cinema 3
Ultimo tango a Parigi 1972 November 11, 9:00 pm, Cinema 3
L'ultimo imperatore 1987 November 12, 9:30 pm, Cinema 3
The Dreamers 2003 November 13, 9:30 pm, Cinema 3
Tribute to Dario Argento
Suspiria 1977 November 11, 4:00 pm, Cinema 5
Profondo rosso 1975 November 13, 5:00 pm, Cinema 5
Show reel Dracula 3D 2012 November 9, 10:00 pm, Cinema 4
Tribute to Brillante Mendoza
Serbis 2008 November 9, 8:30 pm, Cinema 3
Lola 2009 November 12, 4:00 pm, Cinema 5
Kinatay 2009 November 13, 5:30 pm, Cinema 3
Moviemov is also one of the most important events of the eleventh edition of the Settimana della lingua Italiana nel mondo (Italian Language Week in the World) which is an annual cultural event celebrated worldwide. Started in 2001 by the Accademia della Crusca in cooperation with the Office for the Promotion and Cooperation in Cultural Affairs of the Italian Ministry of Foreign Affairs, this event aims to promote the Italian language and culture all over the world in different facets. Thus, each year, a specific theme is chosen to be able to concentrate on a particular aspect in the use of the Italian language.
With the exception of the Italian Film Festival Moviemov: Italian Cinema Now, the 11th Edition of the Settimana della lingua Italiana nel mondo is organized by the Embassy of Italy in collaboration with the Department of European Languages, University of the Philippines, Diliman, where there is an Italian Section and students can graduate with a degree in the Italian language.
The theme this year is "Buon compleanno Italia!" or "Happy birthday Italy!" and it is even more special as Italy turns 150 years old as a nation.
All the events are free admission.
For more information, please call Isis Bautista at Tel. No. 8924531 loc.143