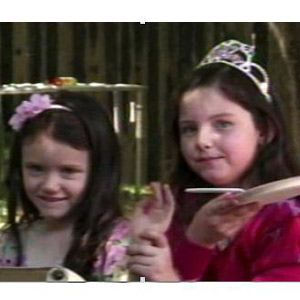 ---
PRESS STATEMENT:
"In addition to releasing its latest trailer, Paramount has also announced a new spin on advertising for the latest addition to their thrilling Paranormal Activity series. They have enlisted the help of the Twitter world to get the audience excited about the suspenseful story. The "Tweet to See it First" campaign brought Paranormal Activity 3 to 20 different cities on October 18th, three days before it hits theaters everywhere. The winning cities will be chosen by the 20 cities that have the most tweets.


"The support of this franchise from the online community is phenomenal. We again look to reward them for that support by offering them the chance to see it first, this time expanding our reach globally," said Rob Moore, Vice Chairman of Paramount Pictures in a press release announcing the initiative.

"Released recently was a very brief trailer which showed more of a back story and not just a movie full of camcorder shots. However, the majority of the trailer takes place in the daytime, and everyone knows that the real freaks (in this case paranormal demons) come out at night.
The trailer depicts young Kristi and Katie 18 years ago talking about their cliché "imaginary friends." As always the concerned parents want to know what's really going on behind the strange behavior, so... you guessed it: they set up cameras everywhere.
"The latest movie, Paranormal Activity 3, reveals what transpired in much (if not all) of the action 18 years before the events depicted in the first two movies showing that Katie and Kristi may ultimately be responsible for inviting the demon into their lives by playing around with the occult as children. In the first TV spot released for the movie, we see the girls playing the childhood game "Bloody Mary" and actually summoning... something.
ADVERTISEMENT - CONTINUE READING BELOW


"Paranormal Activity 3 starring Katie Featherston, Sprague Grayden, Lauren Bittner , Mark Fredrichs, Brian Boland, Christopher Nicholas Smith, Chloe Csengery, and Jessica Tyler Brown is directed by Henry Joost and Ariel Schulman and is distributed locally by United International Pictures thru Solar Entertainment Corporation.


"Paranormal Activity 3, a pre-Halloween offering, is currently being screened in Philippine cinemas."
Ed's Note: When content falls under "Press Statement," this means that the material is fully and directly from the company itself. The use of open-and-close quotation marks to envelope the entire text shows as much. This also means that PEP is not the author of the statement being read. PEP is simply providing the information for readers who may be interested.