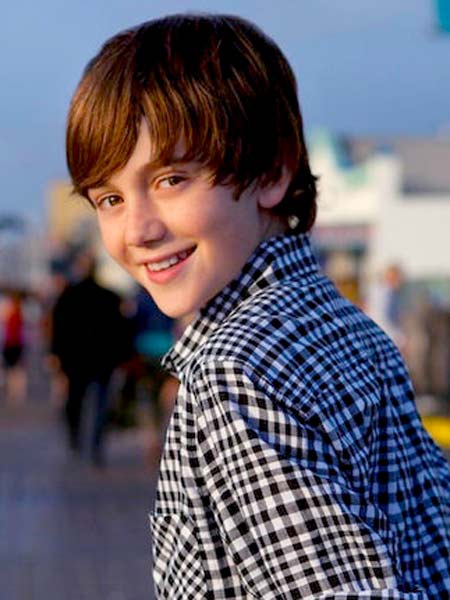 ---
Fourteen year-old singer-songwriter and pianist, Greyson Chance is scheduled to visit Manila for a promo tour from November 18 to 22, 2011.
The American pop singer will showcase his talent during his meet & greet and showcase on November 19 in Eastwood Mall Open Park at 7pm and on November 20 in Venice Piazza Mall in Mckinley Hill at 7pm.
Fans will not only be able to witness Greyson perform his chart-topping hit songs such as "Waiting Outside The Lines" and "Unfriend You" but they will also get the chance to have their copies of his debut album Hold On 'Til The Night autographed by their idol himself.
Meanwhile, MCA Music's teen acoustic-pop duo, Krissy & Ericka as well as acoustic sweetheart Sabrina, will also perform for a series of mall shows.
Dubbed as "the next Justin Bieber," Greyson Chance has gone farther than most young musicians ever dreamt of--from being a YouTube sensation earning 40 million views for his outstanding cover performance of Lady Gaga's "Paparazzi" (which got him discovered by Ellen DeGeneres) to having accomplished two successful North American tours. He has also performed at the White House and appeared on nationally syndicated programs such as The Ellen DeGeneres Show, Late Night with Jimmy Fallon and Good Morning America. Greyson is also credited for co-writing his debut album titled Hold On 'Til The Night.
Hold On 'Til The Night not only showcases Greyson's talents as a songwriter, vocalist and piano player but also his wide range of influences. From the empowerment ballad "Waiting Outside the Lines" to the light-hearted up tempo "Little London Girl," Hold On 'Til The Night takes the listener on a journey of teenage love and heartbreak complete with catchy hooks and Greyson's signature powerful vocals.
Greyson Chance's debut album is exclusively distributed under MCA Music, Inc.