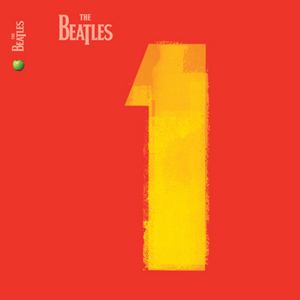 ---
Collecting every chart topping Fab Four single, Capitol/EMI/Apple and Polyeast Records proudly announce the release of THE BEATLES "1"--a documentation of 27 songs that they released as singles--all No. 1's, imported and digitally remastered in Abbey Road Studios (London, England). "1" available in stores for only Php 595.00 at Odyssey and O Music outlets nationwide.
This single-disc compilation brings those hits together in one place to span every phase of the foursome's highly influential career. The Beatles "1" is organized chronologically, enabling listeners to easily track the band's evolution from one of the greatest songs ever written, "Yesterday", and "Hey Jude", the top single of 1968 and one of the top chart singles of the 1960s--which are all great reminders of what kicked off Beatlemania.
Aside from this single-disc as an introduction to the band's career-spanning, unparalleled dominance of pop music in the 1960s and beyond, the album also includes a 30-page color booklet documenting artwork for all the number one singles The Beatles have ever recorded.
EMI Music initially released The Beatles "1" late in 2000, coinciding with the publication of their official autobiography; the idea of this compilation is to have all the number one singles the Beatles had, released in the United Kingdom and United States from 1962 to 1970. This album has gone on to sell over 31 million copies with the hits It reached #1 in over 35 countries, achieving the record for the album debuting at the top of the most national charts ever. It became the highest-selling of 2000 and later, of the entire decade.
This Beatles reissue serves as a great primer and a reminder of just how great and influential this band was. This collection of 27 great songs is perfect for any Beatles fan with time capsule of many of the band's finest moments during their career from 1962 to 1970.
Get the imported album now only at Odyssey and O Music nationwide. Also, you'll get a chance to win an imported and limited edition Beatles shirt when you purchase The Beatles "1" album at Odyssey outlets.
ADVERTISEMENT - CONTINUE READING BELOW