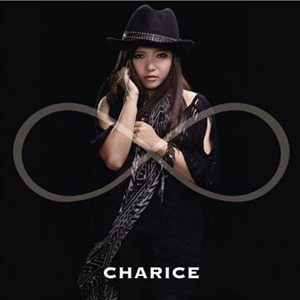 ---
Charice has taken the local and international charts and the world by storm with the release of her first and certified smash-hit single "Pyramid." This single featuring Iyaz is from her first self-titled international debut and certified platinum album under Warner Bros. Records in 2010. In the same year, "Pyramid" reached the No. 1 spot on Billboard Dance/Club Charts and Charice also became the only Asian artist to have an album debut at No. 8 on the US Billboard Top 200.
The international singing sensation has marked several milestones this year: touring the world with the 15-time Grammy winner, singer-songwriter & producer David Foster, appearing on Glee Season 2 (the smash-hit U.S. TV musical-drama-comedy series) and acting in her second Hollywood movie (Here Comes The Boom, her movie with Salma Hayek & Kevin James that will be released next year).
This year, Charice is back with her second album, Infinity, under Warner Bros. Records distributed locally by Warner Music Philippines. Japan and Southeast Asia are among the first territories to release in the world. Albums in Japan were released last October 5th while the Philippines had an October 24th release. Japan has shipped over 54,000 units of Infinity album and is currently their #1 English selling album in Japan. Also, collectively over 200,000 copies of her first album across Asia were sold since release.
The tiny stature and the big-voiced Charice, also takes a sassier tack on "Louder," the second single from Infinity. She explores her dance-diva side in the music video which is currently peaking in the MYX daily countdown chart.
Directed by Tim Cruz and choreographed by Gil Duldulao the man behind the moves in Jennifer Lopez's "Waiting for Tonight," Janet Jackson's "Together Again," and Christina Aguilera's "Drrrty" and "Genie in a Bottle," among others.
Moreover, Infinity aims to establish Charice's place in the international pop music industry, as it features collaborations with big-time and distinguished producers and writers like Bruno Mars for the song "Before It Explodes," Jason Derulo & Kara Dioguardi for "Lesson For Life," JoJo for "Heartbreak Survivor," Natasha Bedingfield for "Lighthouse" & Nick Jonas from the Jonas Brothers for "One Day." These musicians definitely helped in building Charice's sophomore album.
ADVERTISEMENT - CONTINUE READING BELOW
As Charice would always say, "We are what we imagine ourselves to be... "
Just like her new album Infinity, infinite possibilities are still to come her way.
Infinity, Charice's 2nd international album, is out now at all record bars nationwide from Warner Music Philippines
SHARE THIS STORY " data-url="https://www.pep.ph/guide/at-a-glance/9361/janet-jacksons-choreographer-collaborated-with-charice-for-her-louder-music-video" data-desc="Charice's second international album, Infinity, now available in record bars" data-image="https://contents.pep.ph/images2/guide/1321881896_charice-infinity.jpg"> " data-url="https://www.pep.ph/guide/at-a-glance/9361/janet-jacksons-choreographer-collaborated-with-charice-for-her-louder-music-video" data-desc="Charice's second international album, Infinity, now available in record bars" data-image="https://contents.pep.ph/images2/guide/1321881896_charice-infinity.jpg"> " data-url="https://www.pep.ph/guide/at-a-glance/9361/janet-jacksons-choreographer-collaborated-with-charice-for-her-louder-music-video" data-desc="Charice's second international album, Infinity, now available in record bars" data-image="https://contents.pep.ph/images2/guide/1321881896_charice-infinity.jpg">
SHARE THIS STORY
" data-url="https://www.pep.ph/guide/at-a-glance/9361/janet-jacksons-choreographer-collaborated-with-charice-for-her-louder-music-video" data-desc="Charice's second international album, Infinity, now available in record bars" data-image="https://contents.pep.ph/images2/guide/1321881896_charice-infinity.jpg"> " data-url="https://www.pep.ph/guide/at-a-glance/9361/janet-jacksons-choreographer-collaborated-with-charice-for-her-louder-music-video" data-desc="Charice's second international album, Infinity, now available in record bars" data-image="https://contents.pep.ph/images2/guide/1321881896_charice-infinity.jpg"> " data-url="https://www.pep.ph/guide/at-a-glance/9361/janet-jacksons-choreographer-collaborated-with-charice-for-her-louder-music-video" data-desc="Charice's second international album, Infinity, now available in record bars" data-image="https://contents.pep.ph/images2/guide/1321881896_charice-infinity.jpg"> " data-url="https://www.pep.ph/guide/at-a-glance/9361/janet-jacksons-choreographer-collaborated-with-charice-for-her-louder-music-video" data-desc="Charice's second international album, Infinity, now available in record bars" data-image="https://contents.pep.ph/images2/guide/1321881896_charice-infinity.jpg">