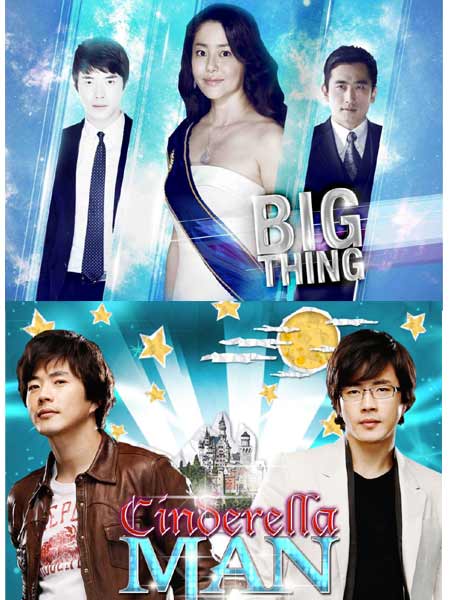 ---
Korean dramas Big Thing and Cinderella Man will end this week on GMA-7. Viewers await the finale of these series, which are both topbilled by famous Korean actor, Kwon Sang Woo.
In the finale of Big Thing this Thursday night, people are eager to know how Maureen Seo's (Ko Hyun Jung) term as the first female president of South Korea ends.
She started as a congresswoman who only wants to serve her country and she has even sacrificed her happiness with her true love, Edward Ha (Kwon Sang Woo), for the sake of fulfilling her duties. Will all these help her succeed in her political career?
Maureen has also received an impeachment complaint and she has graciously surpassed it. Will her critics still try to cause her downfall?
Meanwhile, the conflict on love and family intensifies in Cinderella Man every afternoon. Bernice (Jang Sae Eun) cannot just let Brian (Kwon Sang Woo) and Pauleen (Im Yoona) end up being happy with each other.
As the fashion design contest nears, Bernice buys all the fabric that Pauleen needs so she does not have anything to use for her entry. She then tells Brian that she is only giving the fabrics if he chooses her over Pauleen. Can Bernice cause the happy couple to part ways?
The tension in the Lee family also heightens as they have confirmed that Brian is the twin brother of Rodney, who has already passed away. Now that they are rivals for Pauleen's love and for their grandmother's attention, can Calvin (Song Chang Ui) and Brian still reconcile?
Learn about love, family, dreams and patriotism from these two inspiring Koreanovelas. Catch the finale of Big Thing on Thursday (November 24) after Inside Protégé on GMA-7 Telebabad and the ending of Cinderella Man this Friday (November 25) after Kung Aagawin Mo Ang Langit on GMA-7 Afternoon Prime.
ADVERTISEMENT - CONTINUE READING BELOW