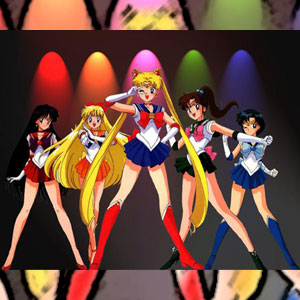 ---
Cartoons and animated series have taken over mornings on the Kapamilya network! ABS-CBN is proud to announce that it now airs a pool of children's programs from anime to Nickelodeon shows to Marvel cartoons.
Airing from Monday to Friday are the back-to-back anime classics Sailor Moon and the much anticipated Naruto Shippuden 4. The well-received Japanese animated series that began the craze over anime and begins at 8:00 AM.
The popular '90s series Sailor Moon recounts the adventures of Usagi Tsukino an ordinary middle school Japanese girl whose true identity is revealed to her one day by the talking cat, Luna. Usagi is destined to salvage mankind as Sailor Moon. She joins forces with other foxy girl heroes Sailor Mercury, Sailor Venus, Sailor Mars, and Sailor Jupiter to fight the evil spawned by the Dark Kingdom.
Naruto Shippuden 4 airs right after Sailor Moon at 8:30 AM. Naruto Uzumaki is an adolescent ninja who has captivated a world-wide audience with his journey to becoming a Hokage or their village's best ninja leader. In this series that the Kapamilya network will be airing, Naruto is haunted by the wicked Pein to catch the nine-tailed fox trapped within Naruto's body. The creature is supposed to give Pein an extraordinary power.
ADVERTISEMENT - CONTINUE READING BELOW
Kapamilya mornings screen Nickelodeon original programs as new seasons of Go Diego Go, Penguins of Madagascar, and The Adventures of Jimmy Neutron airs Saturdays at 8:00 AM. Meanwhile, Marvel action series Spiderman and the Incredible Hulk airs Sundays on the same time slot.