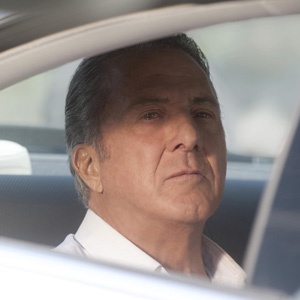 ---
Viewers of cable channel HBO are in for a treat this 2012.
In celebration of HBO's 20th anniversary in Asia, HBO will premiere 70% of the top 50 box-office movies last year.
The movies include top grossers Harry Potter and the Deathly Hallows Part 2, and Transformers: Dark of the Moon.
The other movies in the line-up are the hilarious films The Hangover Part II and Bridesmaids, superhero movie Captain America: The First Avenger, the action-packed Fast Five, the family movie Super 8, the Oscar-nominated animated films Rango and Kung Fu Panda 2.
Aside from these movies, viewers should also watch out for the next seasons of their favorite original series, like True Blood, Game of Thrones, and Boardwalk Empire.
Luck, a new series, will also bring excitement and drama. Set in the world of horse-racing, Luck is a behind-the-track look at the lives of horse owners, jockeys, trainers, and gamblers.
From the minds of acclaimed director Michael Mann and Deadwood creator David Milch, Luck stars Oscar-winner Dustin Hoffman as an ex-convict who is plotting revenge by trying to revive a sagging racetrack.
ADVERTISEMENT - CONTINUE READING BELOW
Luck had a sneak preview on US television last December, and it has received rave reviews: Hollywood Reporter called it "rich and compelling," The New Yorker said the show has a "musky, appealing sensuality," and the Los Angeles Times praised its "good writing, fine direction, and even better acting."