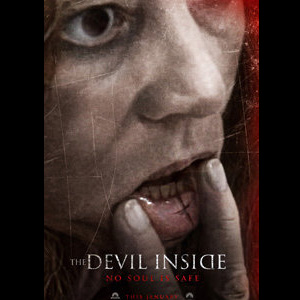 ---
In 1989, emergency responders received a 9-1-1 call from Maria Rossi confessing that she had brutally killed three people. Twenty years later, her daughter Isabella seeks to understand the truth about what happened that night. She travels to the Centrino Hospital for the Criminally Insane in Italy where her mother has been locked away to determine if her mother is mentally ill or demonically possessed.
Her entire life, Isabella Torelli believed her mother brutally murdered three people because she was clinically insane. After being told the murders occurred during an exorcism she sets out to discover the truth.
However, while documenting her experience with a film crew in Italy, she becomes involved in a series of unauthorized exorcisms when she recruits two young exorcists to cure her mom using unconventional methods combining both science and religion. They come face-to-face with pure evil in the form of four powerful demons possessing Maria.
The brilliant cast includes Fernanda Andrade as Isabela Torelli, Simon Quarterman as Ben, Evan Helmuth as David, Suzan Crowley as Maria, Ionut Grama and at Bonnie Morgan II.
Devil Inside is a Paramount Pictures Presentation directed by Brent Bell and is distributed locally by United International Pictures through Solar Entertainment Corporation. Showing soon in your favorite theatres.