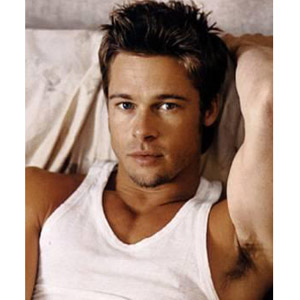 ---
This Sunday night, GMA News TV presents Biography: Brad Pitt.
From his humble birthplace in Oklahoma to high school acting gigs at Kickapoo High School in Missouri, Brad Pitt has traveled the all-American road to Hollywood.
He received his first notice from movie fans in Thelma and Louise, then climbed to superstardom through projects like A River Runs Through It, Interview with a Vampire, Seven, Twelve Monkeys, Meet Joe Black, Fight Club and Oceans Eleven. His recent films The Curious Case of Benjamin Button and Inglorious Basterds garnered critical acclaim.
Pitt has won numerous awards in addition to two Best Actor Oscar nominations. His filmography shows the work of a truly great actor, but few realize he has also produced Oscar award winning films under his production company Plan B Entertainment.
Biography has set new standards for the biographical documentary. The series has twice won the EMMY® Award for Outstanding Nonfiction Series from the Academy of Television Arts and Sciences, and now airs every Sunday at 10 pm on GMA News TV Channel 11.
ADVERTISEMENT - CONTINUE READING BELOW