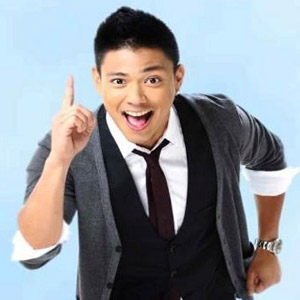 ---
What comes up ... must come down! So says the theory of Sir Isaac Newton over 300 years ago but up to this day, one can only marvel on the many wonders of gravity.
This Sunday, February 19, join Drew Arellano and his gang as they explore gravity on GMA-7's trivia show, AHA.
Join Drew as he conducts his own experiment on gravity using today's latest craze--"gravity cars"! Patani also has her share of experiment as she takes on a nerve-wracking para-gliding challenge.
If there's gravity, then there's also anti-gravity. Discover the many different toys that are said to defy the very foundations of gravity itself.
And join Survivor Celebrity Double Showdown castaway Maey Bautista as she dares to challenge the pull of gravity through anti-gravity yoga.
These and many more science discoveries on this Sunday's episode of AHA, 9:15 a.m., on GMA-7.