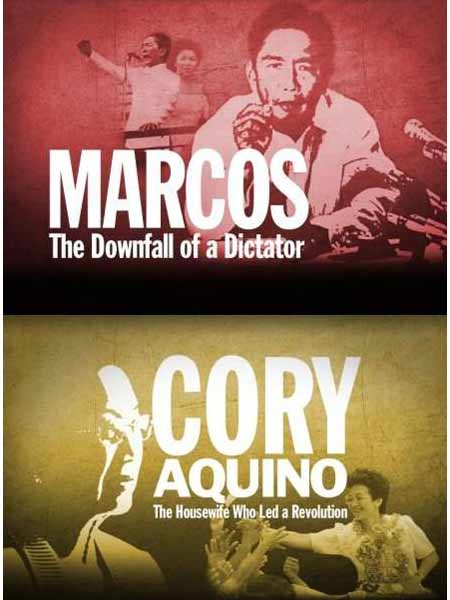 ---
GMA News TV commemorates the EDSA Anniversary this year by airing two powerful documentaries on former Philippine Presidents: Marcos: The Fall of a Dictator and Cory Aquino: The Housewife Who Led a Revolution. Commissioned by and first aired on History Channel Asia, the documentaries include valuable archival video of the Marcos era and Martial Law years as well as of the Edsa Revolution and Aquino's first years in office--footage few of today's youth have ever seen.
The documentaries feature interviews with those close to the former Presidents including former senators Joker Arroyo and Jovito Salonga, former President Fidel V. Ramos, human rights lawyer Rene Saguisag, and sons of Ferdinand and Cory: Senator Bongbong Marcos, and President Noynoy Aquino, to name just a few.
"The Marcos years were the darkest in our country's post-war history," says Executive Producer Kara Magsanoc-Alikpala. "Many paid the ultimate price to restore decency, dignity and democracy in the Philippines. We pay tribute to those heroes, many of them unknown, who chose to fight the culture of fear, silence, corruption and intimidation."
ADVERTISEMENT - CONTINUE READING BELOW
It took Alikpala's production team 6 months to complete the comprehensive documentaries. Marcos: The Fall of A Dictator airs Saturday night, February 25, while Cory Aquino: The Housewife Who Led a Revolution airs Sunday night, February 26, both at 8:40 pm on GMA News TV Channel 11.