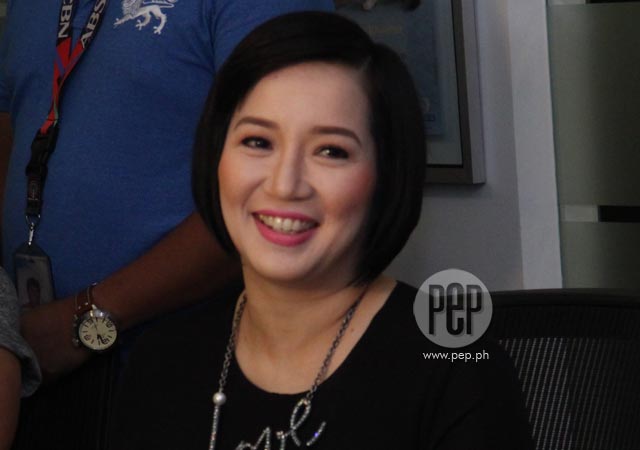 ---
Get ready to be scared out of your wits once again when Feng Shui 2 hits the big screen in the 40th edition of the Metro Manila Film Festival (MMFF).

Starring Kris Aquino and Coco Martin, Feng Shui 2 is expected to start where the first installment left off.
Feng Shui 1 was released 10 years ago, kicking off a series of horror movies that made Kris the country's "Box-office Horror Queen." The TV host-actress played the role of Joy, an unsuspecting wife and mother who suddenly finds a mysterious object in her possession.

Here are 5 must-know facts from the first Feng Shui movie:


Fact # 1: The bagua is an eight-sided mirror that brought Kris' character Joy good luck, but death to those around her. She first encountered it while seated next to a man in a bus. Leaving the bagua beside Kris, the man later on dies in an accident. A feng shui expert later told Kris that the bagua was from an old rental house once owned by a rich Chinese family from Shanghai.
ADVERTISEMENT - CONTINUE READING BELOW
Fact # 2: Lotus Feet (which also refers to the Chinese custom of binding the feet of young girls to prevent them from growing) is the girl whose family owned the bagua. According to the feng shui expert, the girl's family considered her a burden, and abandoned her as they evacuated during the revolution. Servants had betrayed her and plotted to kill her by burning her mansion. Before her death, she took the bagua, swearing that anyone who looked in the mirror will suffer death.
Fact # 3: When the bagua came into Joy's possession, bad luck befell those around her. To break the bad luck, she must reject the offers of good luck.
Fact # 4: Joy's string of good luck begins when she wins the grand prize in a raffle at the grocery store. She also discovered that a client who passed away had left her an inheritance. The misfortune of those around her was found to be connected to their Chinese zodiac signs. Unfortunately, her husband and children suffered the same fate.
ADVERTISEMENT - CONTINUE READING BELOW
Fact # 5: Joy destroyed the mirror after her family's tragic death. The movie ended with a new family moving into her subdivision, with the restored bagua now in their possession. Lotus Feet watched them from the window, eagerly awaiting her next victim.