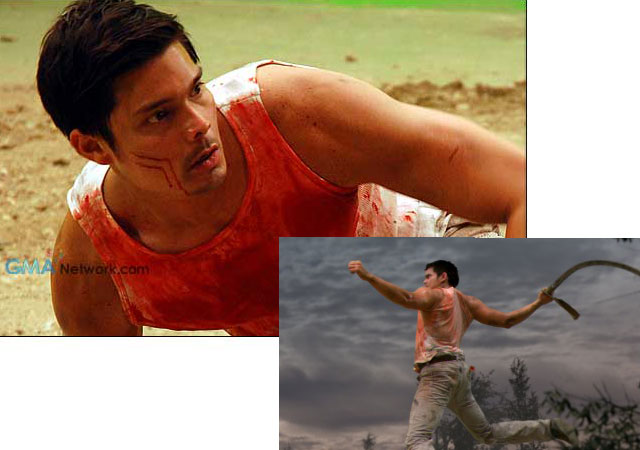 ---
Two years ago, moviegoers saw Dingdong Dantes battle Filipino mythical creatures in Tiktik: The Aswang Chronicles.

This year, at the 40th Metro Manila Film Festival (MMFF), Dingdong's character Makoy is back with a vengeance to fight the another kind of evil creature in Kubot: The Aswang Chronicles.
In Tiktik, said to be the first Filipino film shot entirely using green screen or chroma keying technology, Makoy went on a mission to win back his pregnant girlfriend Sonia (played by Lovi Poe). He tried to surprise Sonia by helping prepare for her birthday celebration.
In the process, Makoy encountered a group of aswangs, which according to Filipino folklore are creatures that feed on internal organs and human fetuses. The tiktik, in particular, is like a huge bird that flies at night as it looks for its next victim, usually a sleeping person.
In Kubot: The Aswang Chronicles, get ready to be dazzled – and terrified – with more special effects and computer-generated images. Makoy is set to battle another type of aswang called the kubot, which is said to be a bat-like creature with huge wings, and catches victims using its sharp claws.
Directed by Erik Matti, this movie also stars former beauty queen Hannah Ledesma and veteran actor Joey Marquez. They are also joined by comedians Ramon Bautista, Jun Sabayton and online funny guy Bogart the Explorer.