Disclaimer: This review contains some major spoilers.
The 2022 Metro Manila Film Festival is in full swing!
Eight full-length films join the festival this year, offering variety for every type of moviegoer.
Part of this year's roster of films is the suspense thriller Nanahimik Ang Gabi (A Silent Night) from writer-director Shugo Praico and co-producers Philip King and Lino Cayetano under Rein Entertainment.
The same production house is known for creating and producing gripping human stories of complex love, violence, and injustice that hit close to home.
It is behind the 2019 iWant crime drama Bagman starring Arjo Atayde, who won Best Actor at 3rd Asian Academy Creative Awards for his role in the series.
THE PLOT: NANAHIMIK ANG GABI
In the movie, Heaven Peralejo plays Me-ann, a sugar baby who supports her family and wishes for a deeper relationship with her already-married benefactor.
Ian Veneracion plays Me-ann's lover and sugar daddy whom she calls Chiefy on account of his being a corrupt police officer. He also has other secrets of his own.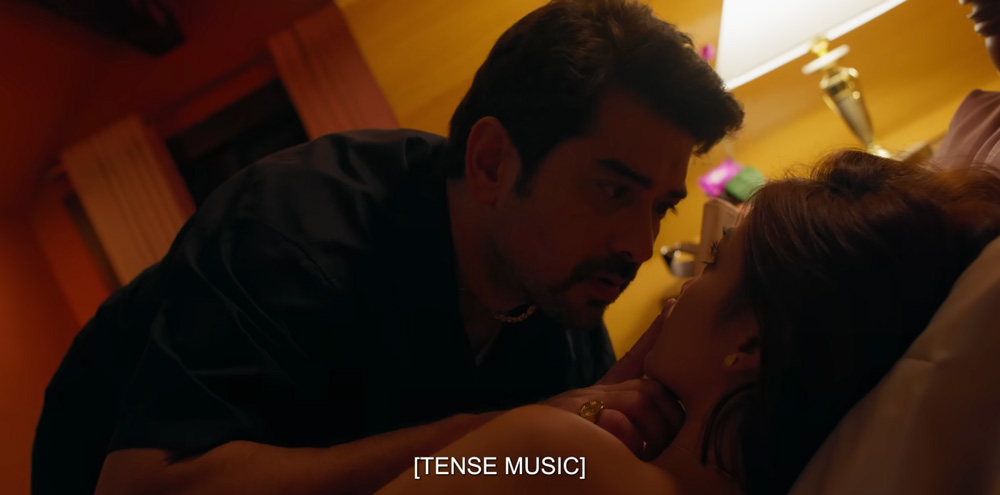 As Me-ann and Chiefy try to spend a romantic weekend together in an off-the-grid location, their dark desires and differing opinion about the future create an inescapable tension.
Things get even more complicated, thanks to Mon Confiado's character Soliman, a mysterious stranger lurking around their once-dreamy getaway spot.
When their lives intertwine, they begin to question how far are they willing to go for success and a comfortable life.
During the advance screening of Nanahimik Ang Gabi at UP Town Center Cinema last December 23, 2022, filmmaker Shugo Praico told the audience how they highlighted familiar conversations and scenarios based on his pandemic experience.
"The real catalyst for the film was the cabin fever, anxieties, and restlessness felt during the height of the pandemic."
Producer and fellow filmmaker-collaborator Lino Cayetano also expressed how storytellers need to be challenged and constantly challenge their audience to inquire and be curious.
"We've yet to learn to question our realities as they differ from the truth, and, hopefully our film could provide that nudge we need. So tell your families about what you'll see and hear here because we can't stay quiet anymore."
Behind the scenes, preparation and production were grueling and meticulous, and it was still no easy feat for veteran actors Ian Veneracion and Mon Confiado, who were already used to researching and internalizing their characters.
Mon told the audience how he wanted to portray his role as differently as possible.
Though he didn't do any script-reading sessions, the actor recounted that before spending 18 nights shooting the movie, he decided to go to the mountains alone, with only the script and his phone turned off.
He said, "Sa ilang gabi na kami lang ang magkakasama, nag-iiba na ang mood namin. May mga gabing halos nagkakasakitan na (sa mga eksena), pero hindi nawawala yung intensity.
"Kaya lalo pa nga sigurong nakatulong para mailabas namin yung real emotion na kailangan para sa kuwento."
Read more: Nanahimik Ang Gabi, sexy and daring, pero may lalim at hugot
CINEMATOGRAPHY AND STELLAR PERFORMANCES
Atmospheric and suspenseful, the film's cinematography captures the chilling essence of the story.
Subtle elements, like maggots on the sink, paintings with blood-red colored ink, deformed figurines, and the illusion of haze and smoke, intensified its dark and demented effect.
The heroes and villains are painted with a multi-dimensional brush.
The fight and chase scenes are choreographed.
Mon carries the weight of a self-hating, grieving Soliman convinced that he will find what he has been looking for.
He still connects with his forgiving nature, so he keeps you guessing whether he has what it takes to be a full-on vengeful killer.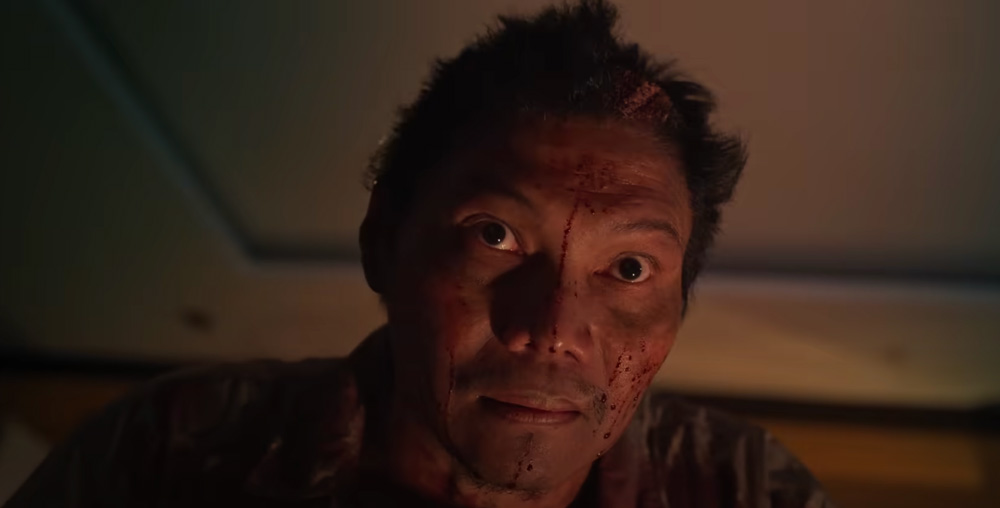 Ian's take on an anti-hero role spiraling deeper and deeper into the corrupt and sinful world is quite stimulating. He mesmerizes, at the same time, gives the chills.
Unlike men having illicit affairs in other movies, he never makes any promises or attempts to leave his rich, barren wife. He would rather raise a secret child with Me-ann, the other hidden gem in the movie you ought to watch for.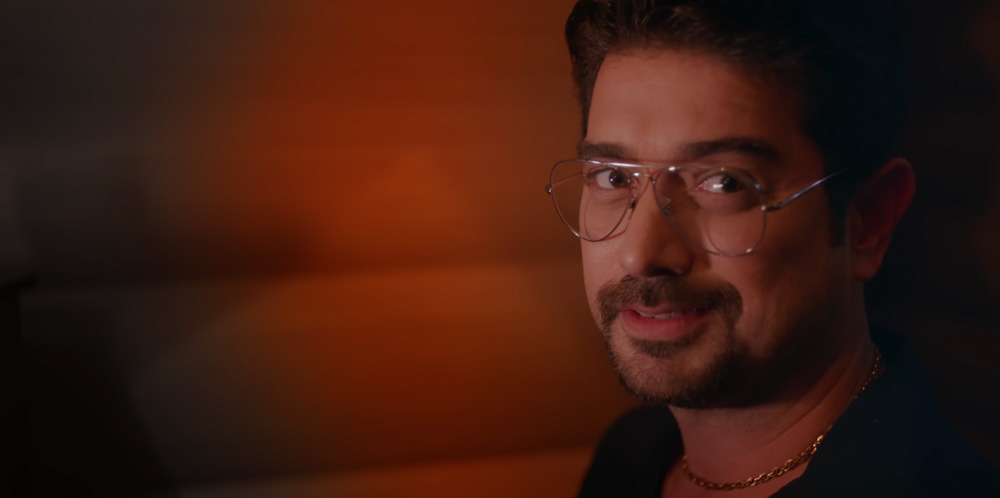 Heaven's acting is a revelation.
This movie is proof that the 23-year-old Kapamilya actress has acting range as she effectively transforms into a mature, strong, yet disturbed heroine.
Me-ann offers the right amount of comic relief from time to time, and gives a peek into the open-minded world of "sex work."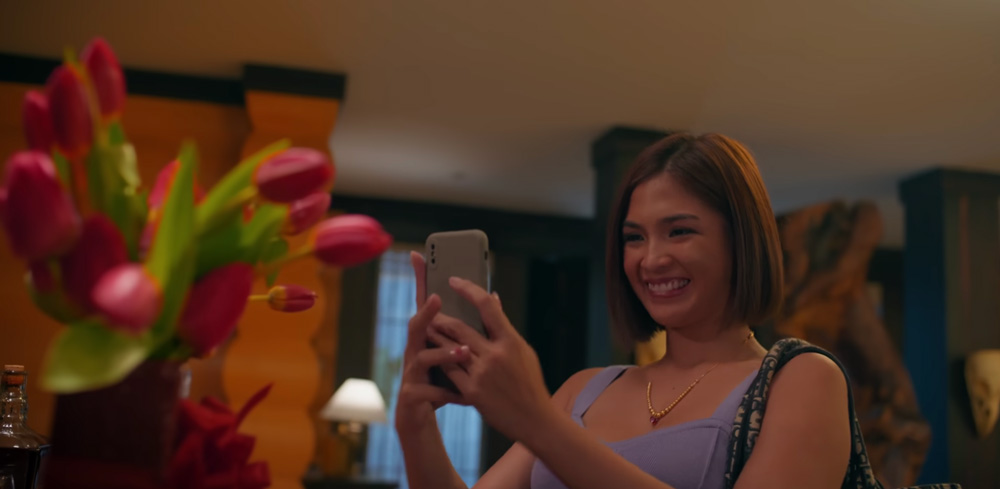 The scene where she asks Chiefy for a condo unit takes us into the imbalance of power and control in a fascinating way, much like how the film's plot goes. Will her love and ambition be worth dying or killing for?
If there is anything to nitpick about the movie: it's the long monologue of Soliman while he is terrorizing Chiefy and Me-ann.
As the audience is already awaiting a bloody scene, his cryptic lines could have been shortened or even removed.
There's one detail that has to be explained as well: How did Me-ann know the people involved in Soliman's revenge?
CONCLUSION
Shuga Praico's style satisfies yet keeps the audience asking for more, and with a deafening truth to unfold, this might be MMFF's underdog with both bark…and bite!
Stay silent no more and catch Nanahimik Ang Gabi in cinemas nationwide until January 8, 2023.
Ed's Note: The "PEP Review" section carries the views of individual reviewers, and does not necessarily reflect the views of the PEP editorial team.
READ MORE:
The PEP REVIEW section carries the views of individual reviewers, and does not necessarily reflect the views of the PEP editorial team.