Two movies that failed to make it to the Magic 8 of the 2016 Metro Manila Film Festival (MMFF) are showing at an earlier playdate, ahead of the MMFF kickoff on December 25.
Star Cinema's The Super Parental Guardians starring Vice Ganda and Coco Martin, and Vic Sotto's Enteng Kabisote 10 and the Abangers will both be shown on November 30.
Enteng Kabisote 10 and the Abangers is part of the long-running Enteng Kabisote franchise. Vic reprises his role as Vicente Kabisote Jr., who is on an adventure to search for Ousted Engkantasya Workers.

Enteng is now an ironworks and robotics magnate who has settled down to become a successful businessman and community leader.

Joining Vic are co-stars Epy Quizon, Oyo Sotto, Jose Manalo, Wally Bayola, and Paolo Ballesteros. The movie also features special appearances of Joey de Leon, Alden Richards, Maine Mendoza, and Pauleen Luna.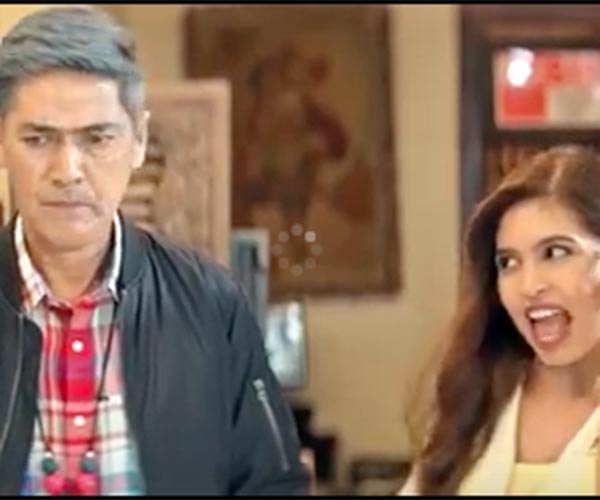 Enteng's nemesis is Kwak-kwak (played by Epy Quizon), a power-obsessed villain who was booted out from Engkantasya. He has the capability to control minds who has launched a virtual reality game that transmits his mind control to anyone who plays it.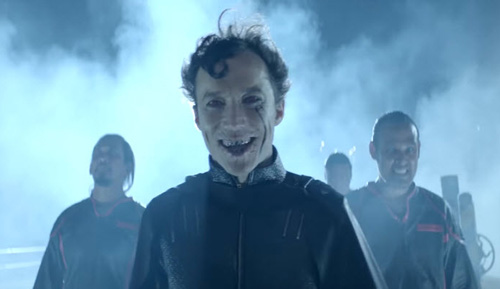 The virtual reality game in the movie is called Slashman. It is a game app that Kwak-Kwak uses as a channel to spread his psychic powers to control humankind.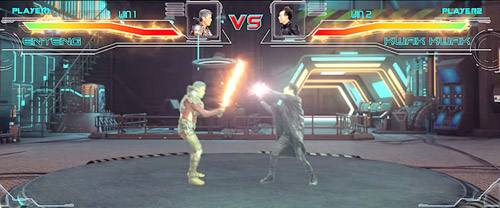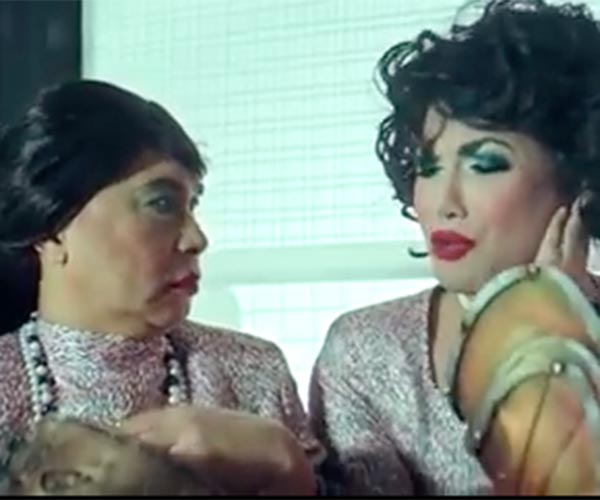 Enteng has three sisters: Nidora (Wally Bayola, middle), a fierce but values-centric granny who possesses an equally fierce loud voice called "The Incredible Voice"; Tinidora (Jose Manalo, right), who has very quick reflexes and engaging dance moves called "The Flash Dance", and Tidora (Paolo Ballesteros), a flirtatious hot granny who channels her hot flashes to other persons through her stare.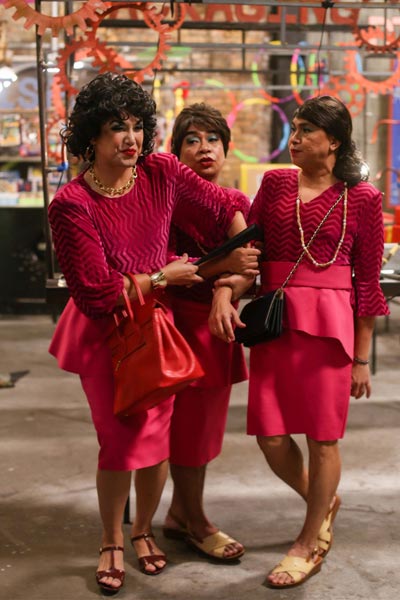 The "Tagalupa" is now a doting grandfather to his grandchild Benokis (Alonzo Muhlach).

Enteng has conflicts with his son Benok (Oyo Boy Sotto) who is adjusting to fatherhood and his work as a law enforcer.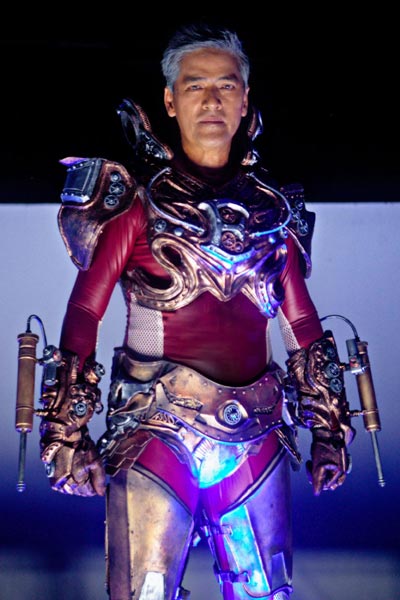 The Abangers include Remy or "The Mister Iron," a tour guide and family guy who can seemingly flatten any tangible materials; Oring, a spunky female fortune teller in Quiapo who can perfectly predict anyone's future but only for a span of two minutes; Lucas, a muscled handsome guy from Tondo who possesses incredible strength and a high pitched voice; and Bistika, a standup gay comedian who can perfectly blend himself with his surroundings--while doing splits.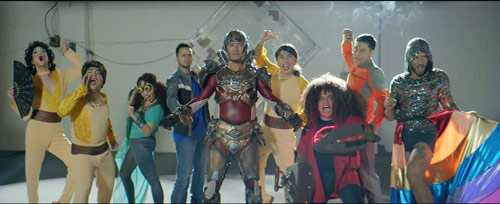 VICE GANDA-COCO MOVIE. The Super Parental Guardians serves as a reunion for Vice Ganda and Coco Martin, who starred in last year's Beauty and the Bestie, one of the official entries to the 2015 MMFF.

In this comedy film, Vice and Coco portray Arci and Paco, respectively, who are tasked to care for the kids of Paco's late sister (played by Matet de Leon).

Child stars Simon "Onyok" Pineda and McNeal "Awra" Briguela, Coco's co-stars in FPJ's Ang Probinsyano, join the cast.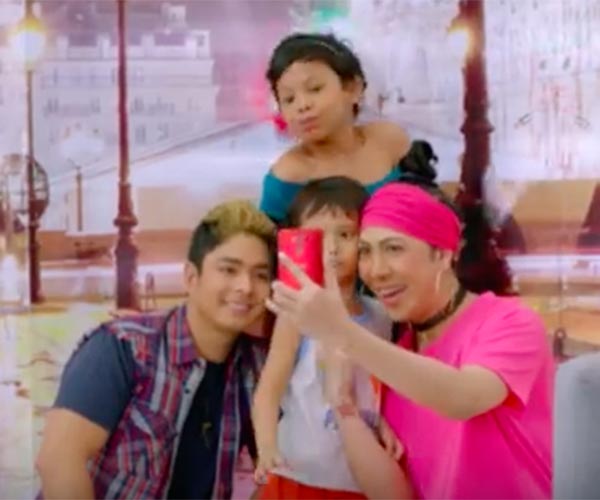 In the film, there are extrajudicial killings that threaten the lives of the two young boys. As a result, Paco moves in with Arci along with his nephews.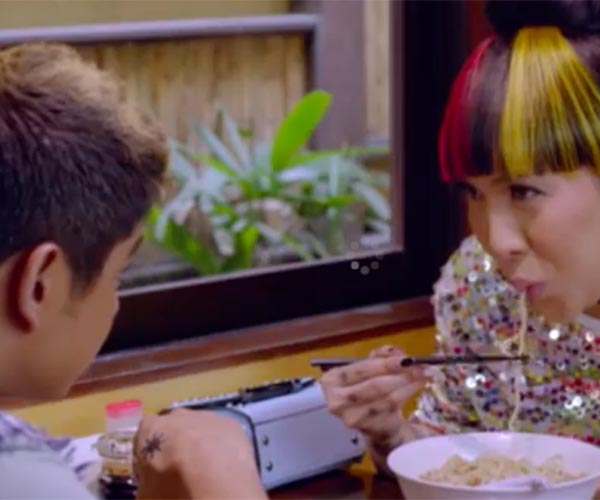 Before she passed away, Matet de Leon warned Coco's character about the dangers of being involved in gangs.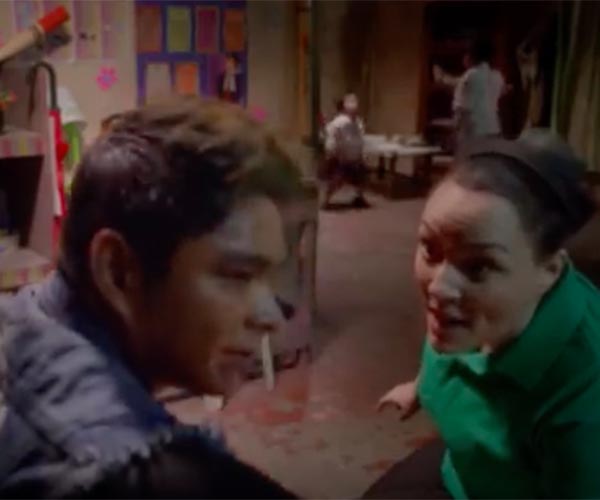 At the announcement of the eight official entries to this year's MMFF, the Selection Committee emphasized that commercial viability was not a consideration in coming up with the final list.
According to Nicanor Tiongson, chair of the Selection Committee, the first concern was quality, and they remain confident that audiences will find the chosen movies worthwhile.
The official entries that made it to the Magic 8 are Babae Sa Septic Tank 2 #ForeverIsNotEnough, Die Beautiful, Kabisera, Oro, Saving Sally, Seklusyon, Sunday Beauty Queen, and Vince & Kath & James.
(To stay updated about the latest news about the MMFF, visit http://www.pep.ph/guide/mmff)