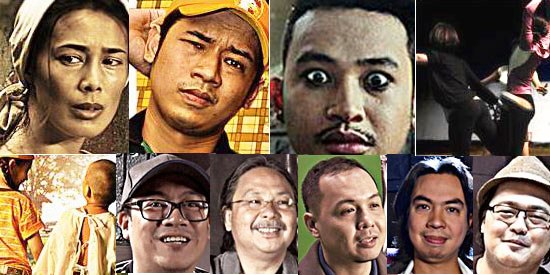 ---
Five Filipino filmmakers give their interpretation on the themes of love, family, friendship, and a positive outlook in life in Sun Life Financial Philippines' collection of short films called Sun Shorts. The project is made possible by the regional short film project called Experience the Sun, a collaboration between Sun Life and filmmakers in Hong Kong, Indonesia, and the Philippines.
Top directors across the region were chosen to come up with short films that would shed light on "how life is brighter than the sun." The digital platform was deliberately utilized by Sun Life in order to "communicate and engage a growing segment of the market who are online."
The five short films will be shown as a series in the Sun Shorts site: www.experiencethesun.com.ph
THE DIRECTORS AND THEIR FILMS
Jun Reyes, a veteran producer/ master storyteller/prolific commercial director, features love in the time of war. His film, 1945, takes audiences down memory lane as it tells the story of a father who tries his best to protect his family from harm. Can his love triumph over the loss and devastation? 1945 stars actors Richard Quan and Angel Aquino and will be screened on the Sun Shorts site starting July 25.


(CLICK HERE to watch the short film 1945)
Commercial director Jolly Feliciano, known for his light-hearted TV commercials, depicts life through the eyes of a young boy whose dreams and hopes in life are ablaze despite his sickly state. A Life in a Day stars Andre Angelo Diaz and Veyda Inoval and premieres on the Sun Shorts site on August 8.
Chris Martinez, award-winning director and scriptwriter of films Here Comes the Bride, Kimmy Dora, 100, Temptation Island, etc., plays with faith and fate in Oh My Goth! In this short film, an old woman's faith and superstitious beliefs clashes with a young man's confidence in a well-planned future. Oh My Goth!, a comedy, stars Lilia Cuntapay and Ketchup Eusebio as a grandmother-and-grandchild tandem. This short film is set to be released on the Sun Shorts site on August 22.
ADVERTISEMENT - CONTINUE READING BELOW
Nicolo Reyes, an acclaimed music video director, depicts a young man's penchant for "quick fixes" that lead him into a tight-hole predicament. The Debt promises to be an action-packed short film wherein the main character will obtain enlightenment and redemption from a surprise character. The Debt stars Janus del Prado, John Arceo, and Joel "Fabo" Fabonan, and will be screened on the Sun Shorts site on September 5.
Jerrold Tarog, who directs, writes, edits, and scores films, depicts the power of friendship in Sun Dance. The short film narrates the plight of three young women who are able to overcome life's trials through the art of dancing. Starring Ina Feleo, Ea Torrado, and Tara Cabaero, Sun Dance will be released on the Sun Shorts site on September 19.