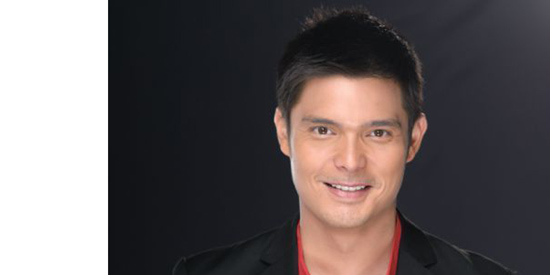 ---
One of the first acting stints of Dingdong Dantes was portraying Iñaki Torres, a tall, handsome and braces-wearing charmer in the teen dramedy TGIS.


But even before he ventured into the world of entertainment in 1995, Dingdong Dantes knew he wanted to be more than just a pretty face.


"Nong pagpasok ko kasi dati sa industry, sabi ko sa sarili ko, I wanna do something worthwhile, not just as an actor, not just as a director, pero kahit papa'no maka-contribute ng something sa next generation, na maalala nila na I was part of a group that started something."



He has already tried directing for TV and film, but Dingdong Dantes is now preparing for his most exciting role to date: being a producer.


His production company Agostodos is one of five investors in the horror-adventure movie Tiktik: The Aswang Chronicles.


The other co-producers are Reality Entertainment, Mothership Studios, PostManila, and GMA Films.


Being a producer is a relatively new role for Dingdong, who has already invested in a still-unreleased indie movie for international release two years ago.


He was invited to be part of Tiktik as an actor, but he wanted more. "Sabi ko kasi, kung gagawa ako ng something I don't usually do, I wanna have a stake in it," says the 31-year old actor. "Nakita ko yung process, how fun it was, involving friends and people who have the same passion for making films, and yet meron kang napakagandang product."


This prompted the GMA-7 actor to put up his own production outfit, Agostodos Pictures. He wanted a name that didn't have anything to do with his own, but had something of him. The name "Agosto Dos" won among many choices since it represents Dingdong's birth date. He also liked the name since it sounded strong and very Pinoy, and depending on how you read it, it can even mean "unstoppable flow" (agos todos)—something that could very well describe Dingdong's passion in this new field.


ADVERTISEMENT - CONTINUE READING BELOW
While Tiktik: The Aswang Chronicles is the first film that bears the Agostodos name, what premiered first was the horror movie Segunda Mano, a co-production with Star Cinema and MJM Productions, in which Dingdong was also a lead actor.


"I learned so much," the actor-producer recalls. "And I also learned it's not as easy as it seems. It takes much patience, and much love for the craft for you to get into this."


Segunda Mano, which is also topbilled by Kris Aquino, was the second highest-grossing film of the previous Metro Manila Film Festival. This horror flick also earned for Dingdong a Best Actor award.


Production began simultaneously with that of Tiktik: The Aswang Chronicles, but Segunda Mano wrapped up earlier: the former being a full-on CG project shot entirely on green screen, with a set built wholly on a studio. Tiktik is set to hit the big screens this October.


"The script was perfect the moment we saw it," says Dingdong of the Aswang screenplay.


He confesses that one of the things that drew him to the project is that he gets to play against type: he assumes the role of the troublemaker boyfriend of Lovi Poe who plays the girl he knocked up. On the day he visits her and her family, to convince her to come back with him to the city, an aswang outbreak ensues—putting his girlfriend and their unborn in danger, and putting his sense of responsibility to the test.


"Very Filipino kasi yung atake ng kuwento niya, saka yung konsepto," Dingdong says of the story. He chanced upon the project in one of his conversations with co-producer Dondon Monteverde in the restaurant they co-own. Dingdong had been itching to do something offbeat, and Dondon had told him about Erik Matti's dream project.


Dingdong had always wanted to work with Erik. "You can tell the story of Romeo and Juliet a hundred ways, and you can also tell the story of the Filipino aswang in a thousand ways," Dingdong continues. "Kung ano yung pagkainterpret ni Direk Erik is really something different. Very true to our folklore, our culture."


ADVERTISEMENT - CONTINUE READING BELOW
The most important attraction, for Dingdong, of course, goes back to that vision he had before he entered showbiz: to be part of something really important, something that can be enjoyed by new generations. That's why despite the reality of the production's extra large budget, Dingdong knows Tiktik: The Aswang Chronicles is worth more than the money he—and his other partners—invested.


"This is historic. It's Mothership and PostManila's first time to produce a full-length, full-CG motion picture. It's a major project for me. And for Erik Matti, it's his comeback film. And Dondon is very excited producing movies again."


In a very short time, the actor has learned that producing is not an easy balancing act when you're also in front of the camera. "If you're an actor gusto mo all out, but if you put on the hat of a producer, you have to think of the economic side of it." Eventually, he'll produce movies that he doesn't have to star in, and maybe even produce something for his longtime girlfriend Marian Rivera.


Now that he is very much involved in this new field, it is possible Dingdong will be spending more and more of his time developing projects and seeing it go into production. "It will take a lot of your time, but the more you're involved the more you feel part of it. Hindi ka papasok na half-hearted. Sasabak ka talaga."