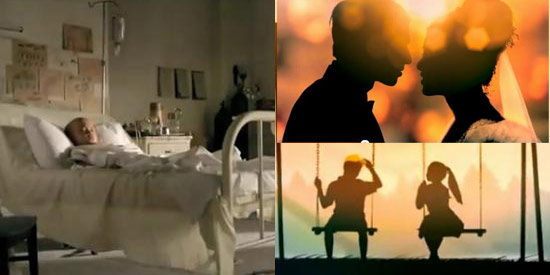 ---
How far would you go to protect your dreams?
This is the question posed by the short film A Life in a Day, which is the second offering of the SUN SHORTS digital film festival.
Written and directed by Jolly Feliciano, this project combines the technology of shadow animation and live sequences.
The first part of the short film focuses on medical instruments, which gives viewers a sense of foreboding.
The tension escalates when the main protagonist is shown: a young patient lying on a hospital bed.
However, the music becomes upbeat and optimistic while the tagline "Life is brighter under the sun" is flashed onscreen.
When the lead character gets out of bed and jumps up and down, the mood instantly lifts.
The visuals then shift to shadow animation, and through the masterful use of color and silhouettes, viewers witness the journey of the young boy as he experiences "a life in a day."
No dialogue is used, but the music chosen effectively conveys the message of the filmmaker.
A minor subplot of the short film depicts bullying, which is common among young children nowadays.
The protagonist tries to play with other children but he gets neglected so he sits alone on a swing. A bully pushes him to the ground, but the protagonist does not put up a fight.
This prompts a young girl to come to his defense. The two quickly escape the bully and they find their own set of swings where they bond with each other.
When the girl turns over her yellow cap to the boy, this gesture marks the beginning of a friendship that ultimately leads to a lasting romance.
The music swells to a crescendo as the young lovers hold hands. Time quickly passes by and they are now grownups who share a tender kiss.
ADVERTISEMENT - CONTINUE READING BELOW
In the wedding scene, it is interesting to note that a bridal gown is incorporated into the silhouette of the woman, lending a realistic touch to the two-dimensional figure.
What makes this short film a delight to watch is its creative use of light, shadow, and color.
Since the film is basically a shadow play, one would expect just black and white to dominate the production. However, it is such a treat to see a palette of fiery red and cool blue used for its background.
A Life in a Day is a heartwarming video about a dream worth protecting.
Watching the film takes less than ten minutes, but the emotional payoff is tremendous.


(CLICK HERE to watch the short film A Life in a Day.)


SUN SHORTS is presented by Sun Life Financial in collaboration with Unitel Productions, Inc., Cinema One, Star Magic, and the Sun Life Foundation. For more information, visit www.experiencethesun.com.ph
Ed's Note: The "PEP Review" section carries the views of individual reviewers, and does not necessarily reflect the views of the PEP editorial team.