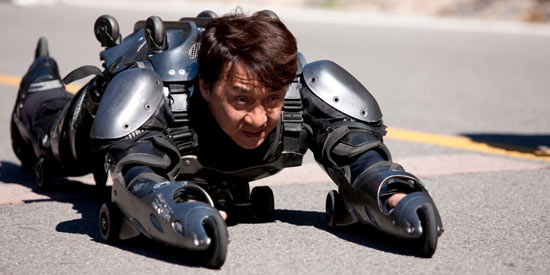 ---
More than 120 cinemas nationwide are all set on Wednesday (January 30) for the Philippine release of Chinese Zodiac, the international box-office hit movie of Asian action superstar Jackie Chan.
According to Jackie, he prepared long enough for Chinese Zodiac and he guaranteed that fans will enjoy the film's unique mix of action and comedy. In a release provided by Star Cinema, the action star is quoted as saying: "I just love doing the movie. I've been preparing this for almost seven years. And I spent one and a half years to travel in eight countries and five continents just to make it."
Known for performing the dangerous stunts in his movies, the 58-year-old Asian superstar shared that it was his decision to make Chinese Zodiac his last action movie. "I want to let the audience know that this is my last big action movie. I don't like to die on the set. I want to continue filming," said Jackie, who was the film's lead star, writer, producer and director. "Maybe on my next movie, I don't have to roll over, jump over the building, or jump off the car. I want to try drama or be casted in a love story."

Last May 2012, in an interview published on www.channelnewsasia.com, Jackie was quoted as saying: "I have not retired! This is my last major action film but I will still be working on films.

"I hope more directors would approach me for musical films. I am quite a good singer," he quipped.

"I can also do some sci-fi action ... or romance films."


ADVERTISEMENT - CONTINUE READING BELOW
Distributed by Star Cinema, Chinese Zodiac tells the story of an adventurer and treasure hunter named JC (Jackie) who travels the world to search for and retrieve all the stolen bronze heads of the 12 animals of the Chinese Zodiac.
Chinese Zodiac also stars Oliver Platt, Laura Weissbecker, Liao Fan, Yao Xing Tong, Zhang Lan Xin, and Korean heartthrob Kwon Sang-woo.
Chinese Zodiac will open in Philippine cinemas starting January 30, 2013.