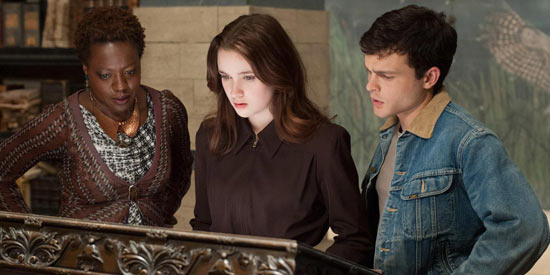 ---
The movie Beautiful Creatures is based on the novel by Kami Garcia and Margaret Stohl. It has been compared to other romantic movies about a normal person falling in love with a supernatural being, as in the Twilight Saga, but the story unfolds quite differently. The story was supposed to be serious but to break the formula of romantic movies, the scriptwriter and director added a little bit of everything—comedy, suspense, and horror.


Beautiful Creatures tells the story of Ethan Wate (Alden Ehrenreich), a high school jock who feels trapped in Gatlin, a small town in South Carolina filled with traditional people who frame their worldview in the name of conservatism and religion. Ethan dreams of getting away from the town, and so he uses a collection of banned literature to foster this desire.


When he meets the girl of his dreams, Lena Duchannes (Alice Englert), he feels a connection with her, despite the protest of his family and friends. Lena is the town outcast, suspected to be an evil witch. Ethan falls in love with the mysterious Lena. Together they must solve a curse that may tear the whole town apart. Their love will be tested as they uncover dark secrets about their respective families.


Beautiful Creatures presents many intriguing ideas: the difference between faith and conservatism, the mores of a small town and the secrets that lie within, traditional versus modern, the power of literature, and even the fight between good and evil.


These ideas, however, get buried in a formula meant to please viewers looking for Twilight-like romance.


Ethan, the leading man, is a total athletic jock with rippling muscles, yet he's also smart because he reads Naked Lunch and To Kill a Mockingbird.
ADVERTISEMENT - CONTINUE READING BELOW
Lena is the strange outcast who's really pretty and special—a personification of the genre's Mary Sue.

There's also an effort to make the movie hip, but the lack of cultural indicators lands this effort with a thud. Lena's uncle Macon (Jeremy Irons), for example, always alludes to Google, but we don't see characters fiddling with smartphones or surfing the Net.


And since Beautiful Creatures was made with sequels in mind, several plot points are left dangling. For example, we never meet Ethan's father, although the young man lives with him.


What makes the movie engaging, however, is its talented cast. Alden Ehrenreich is a newcomer, but he knows how to raise the charms perfectly for a romance movie. He also creates enough chemistry with Alice Englert, whose acting makes the movie's wizardry a tad believable.


Both Alden and Alice deliver such respectable performances that they hold the viewers rapt with attention, even if their characters were written poorly. We will see more of these two.


All in all, Beautiful Creatures is worth watching because its lead actors turn in great performances. Twilight fans will find that more than enough.
ADVERTISEMENT - CONTINUE READING BELOW