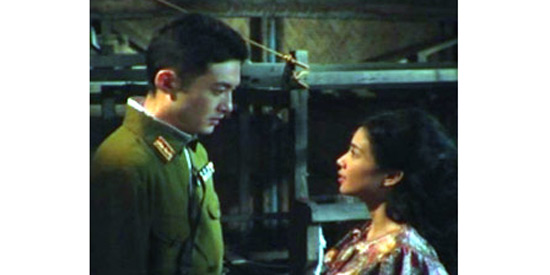 ---

The movie landscape is changing in the Philippines, and it is changing for the better for Philippine cinema. More and more local movies, whether independent or mainstream-produced, are being made and released every year.


This 2013, SM Cinemas CinExclusives includes one Filipino movie in its lineup this February. Opening on February 20, CinExclusives brings back the period film Iliw (Nostalgia) by Bona Fajardo.


Set against the very real background of World War II, Iliw provides a love story foreground to explain why Vigan ended up not being destroyed by either the Japanese or Americans as the war came to a close and why, henceforth, Vigan became one of UNESCO's World Heritage Sites.


The movie is grand considering it is an independently produced film. What it lacks in consistency of color and quality in each scene, it makes up for by providing us nostalgic views of one of the Philippine's most historic and culturally relevant sites. Even if the film could have been shot and edited tighter in the sense that some scenes didn't need to be that extended, Iliw succeeds in giving viewers a renewed appreciation of the flavors and peculiarities of Vigan and even Baguio.


Direk Bona says that he didn't hesitate when the Film Development Council of the Philippines, which co-produced Iliw, approached him about including Iliw in CinExclusives. He explains, "Yung CinExclusives, program ng FDCP and SM Cinema para ilabas ang independent movies. Di na ako nag-dalawang isip para pumayag. Yung reach ng SM Cinema, malaki siya. 'Yan ang nagpapayag sa akin."


Acknowledging that 2012 was a big year already for Philippine cinema, he believes that for 2013, "ang pagkakataon na eto na binigay ng FDCP and SM Cinema, eto na yung tingin ko magbabalik sigla sa scene ng pelikulang Pilipino. Open na ang SM Cinema sa mga independently produced films, at sa mainstream, andiyan naman talaga sila. Sana magtuloy-tuloy na eto ang muling pagsigla ng pelikulang Pilipino."


The story of how provincial lass Kaye Abad as Fidela and Hiroyuki Takashima as Colonel Takahashi defy language, culture and society's conventions to fight for their love continues to provide a relevant message to today's youth. The I'll-always-be-here-for-you pinings of Ping Medina as spurned lover and faithful friend Pablo give the film poignancy and emotional pull.
ADVERTISEMENT - CONTINUE READING BELOW


Irma Adlawan—as the long-suffering, faithful wife and mother to Fidela—has one grand scene where she cries her eyes and her heart out at the loss of her son. The inclusion of this scene, no matter how short, brings viewers back to the reality of the uncertain and unwilling inclusion of Filipinos in a war between the Japanese and the Americans—where Pinoys ended up being losers no matter what the outcome. It also provided a stark reminder that in war, casualties don't always come from your enemy but can be brought about from within when mistrust and disloyalty are allowed into one's own ranks.


The chemistry between Fidela and Takahashi was palpable but could have been milked some more, had some other scenes of lingering landscape views been shortened. Their love provides the reason why the Japanese regiment under Takahashi decided to disobey orders of burning down Vigan and instead leave without harming a single soul. Since this is the motive behind their actions, the love story could have been given more screen time and depth to fully explain the decisions both Fidela and Takahashi made, at the expense of honor, family virtue, and national pride.


Direk Bona says that since 2008 when Iliw was first released, its biggest contribution continues to be "more on technical. Kapag napanood mo siya, hindi siya yung ordinary na independent film. Iba ang look niya, iba ang texture niya. Yung development nung ginagawa siya four years ago, napakalaki na, going back ten years ago, starting lang sa mini dvd tape. Totally different, HD pa."


Iliw, he says, should serve as an inspiration, "na gumawa pa ang mga filmmaker ng mas maganda pa dapat sa Iliw. Mas magtungo sa technology, at sa istorya, para mas dumami ang mapapanood ng mga tao."


Iliw is something to be considered this February because, "andito ang kultura ng pelikulang Pilipino na kailangan malaman ng bagong henerasyon, kasi andito ang kultura ng paggawa ng pelikula."


Iliw can be seen exclusively in SM Cinemas through CinExclusives starting February 20.
ADVERTISEMENT - CONTINUE READING BELOW