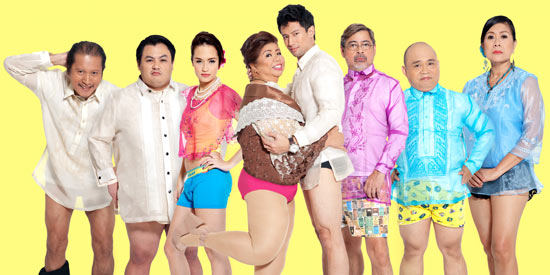 ---


The University of the Philippines Alumni Association-Hong Kong (UPAA-HK) will bring a socially relevant movie for Filipinos.


Juana C. The Movie, written and produced by UP graduate Raymond Lee, presents a satirical view on scholarship, politics and corruption.


The premiere screening will be held on May 14, Tuesday, 6:45 pm, at the agnès b. CINEMA, Hong Kong Arts Centre, 2 Harbour Road, Wan Chai.


The film showing will fuel the association's scholarship program, said Tesha Bancod, UPAA-HK president. "The scholarship program is one of the priority projects of the association. It is our way of giving back to the university," she said.


The film showing event will bring together the association's members, friends, and members of the Filipino community in Hong Kong, commented Manny Alde, UPAA-HK treasurer and deputy project head of the May 14 film screening.


Education and politics are consistently hot issues in the Philippines, and it's good that this movie tackles these in a satirical way," Alde commented.


Juana C. The Movie is written and produced by award-winning Lee, the brains behind the Ang Pagdadalaga ni Maximo Oliveros (the country's official entry to the 2006 Oscars).


This film will be shown in Hong Kong prior to its Manila release. I am happy to partner with UPAA-HK in this worthy endeavor that would benefit current and future 'Iskolar ng Bayan," Lee said.


Juana C. The Movie follows the outrageously hilarious yet painfully realistic adventures of a young person who slowly awakens to society's ills.


Juana is a happy-go-lucky member of an indigenous people living in the mountains of Northern Luzon. When the class valedictorian falls victim to toxic waste, Juana is forced to take her place as a scholar in an elite university. At the backdrop of commercial tourism, Juana's community counts on her to finish school, become a lawyer, and return to save the community's ancestral land.


But the scholar's journey in the urban jungle of Manila proved to be an uphill battle. Ashamed of her poor and tribal origins, Juana reinvents herself to fit into the new order of society.


Juana will use all of her 250 pounds to fight the good fight against corruption and apathy.


This satirical film also stars John James Uy, Ronnie Lazaro, Annicka Dolonius, Niño Muhlach, and Joel Torre.


For more information on the film screening event, e-mail the UPAA-HK officers through bods.upaahk@gmail.com. For ticket inquiries, contact the association's PRO, Jax Chang, at 9203-1030.


ADVERTISEMENT - CONTINUE READING BELOW