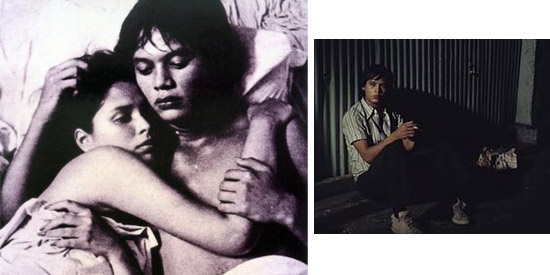 ---

Bembol Roco is set to grace the Philippine premiere of the newly-restored Maynila: sa mga Kuko ng Liwanag by Lino Brocka. The screening will take place on July 6 at the UP Film Institute Cine Adarna.

The Philippine premiere follows the film's screening at the Cannes Film Festival's Classics section last 17th of May where Hilda Koronel, his leading lady, was in attendance.

(Read: Hilda Koronel graces 66th Cannes Film Festival)

The 1975 masterpiece was the big break that eventually skyrocketed Bembol's career and established him as a prominent actor in Philippine cinema. As a newcomer to acting then, he made waves in Maynila playing Julio Madiaga, a provincial man who wrestles with the city to seek out his love, Ligaya Paraiso played by Hilda Koronel.

Throughout the film, Julio experiences the relentless hardships in Manila that eventually replace his wide-eyed innocence and wonder with cynicism and vengeance. Bembol's honest portrayal of this hopeful but suffering man, garnered him a FAMAS award for Best actor—making him the second neophyte actor to achieve this feat.

This Philippine premiere will be garnering attention internationally as well, as Benjamin Illos and Paolo Bertolin—from the Cannes Film Festival Director's Fornight and the Venice Film Festival respectively—will be in attendance together with Pierre Rissient, the man responsible for bringing Lino Brocka to Cannes decades ago.

Reuniting with Bembol Roco at the premiere will be a number of the living cast and crew of Maynila: sa mga Kuko ng Liwanag. Leading local filmmakers including FDCP's 2013 All-Master Film Festival participants will be in attendance together with dignitaries, members of the arts and cultural community, delegates from the diplomatic corps, and representatives of relevant agencies and organizations.

The exclusive premiere is organized by the Film Development Council of the Philippines (FDCP) together with the UP Film Institute. This is FDCP's and the National Film Archive of the Philippines' (NFAP) second restoration project following Manuel Conde's Genghis Khan (1950), which was shown at the 69th Venice International Film Festival in 2012.
ADVERTISEMENT - CONTINUE READING BELOW