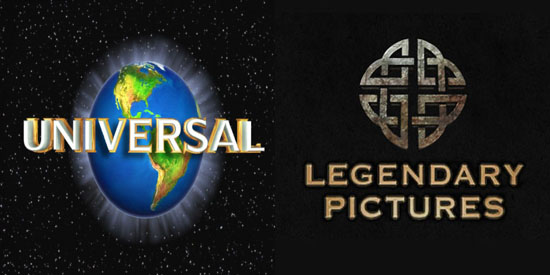 ---

PRESS STATEMENT:


"Universal Pictures and Legendary Entertainment will enter into a multi-year film partnership in which the two companies will produce and co-finance Legendary and Universal films with Universal distributing Legendary films worldwide. Making Universal its new home enables Legendary to not only leverage the power and success of Universal's film business and theme parks, but also the cross promotional support from NBCUniversal and Comcast assets through the company's "Symphony" program. The announcement was made today by Universal Pictures Chairman Adam Fogelson and Co-Chairman Donna Langley and Legendary Entertainment Chairman and CEO Thomas Tull.
"Comcast and NBCUniversal's global assets in film, television and theme parks offer Legendary unmatched breadth and opportunity to grow our business. We are delighted to be in business with this exceptional team and look forward to a successful partnership," said Tull.
"Universal and Legendary's film partnership is a complementary arrangement for both companies. Legendary, which is known for producing and financing successful large scale films, will continue to create and finance tent pole films based on intellectual property that is uniquely appealing to the coveted fanboy audience. And Universal, which has a proven track record of turning films of all shapes and sizes into hits with special skills in growing and nourishing original franchises, will market, co-finance and distribute Legendary films for five years beginning in 2014.
"Legendary has demonstrated a keen ability to identify and acquire powerful fresh intellectual property based ideas, match them with strong filmmakers and turn them into blockbuster hits," said Fogelson and Langley. "The Universal team is thrilled to have the opportunity to partner with Legendary in turning those ideas into the best and most successful versions of themselves around the world."
"Under the terms of the deal Universal and Legendary will jointly identify opportunities to expand Legendary's franchises and intellectual property into Universal's theme parks, and Universal will have an opportunity to collaborate with Legendary on projects in China following Legendary's historic deal with China Film Group.


ADVERTISEMENT - CONTINUE READING BELOW
"Legendary continues to prove that big ideas are relevant and profitable with our global movie-going audience. We couldn't be more thrilled to embrace the challenges and changing marketplace with Thomas and his team and we are also excited about what opportunities this will bring to our Theme Parks around the world," said Ron Meyer, President and COO, Universal Studios.
"We are very excited to be in business with Thomas and Legendary," said Steve Burke, CEO of NBCUniversal. "The partnership is a perfect fit for both companies and I am confident that together we will be in an even better position to deliver compelling, profitable entertainment content to a global audience for years to come."


Ed's Note: When content falls under "Press Statement," this means that the material is fully and directly from the company issuing the press release. The use of open-and-close quotation marks to envelope the entire text shows as much. This also means that PEP is not the author of the statement being read. PEP is simply providing the information for readers who may be interested.