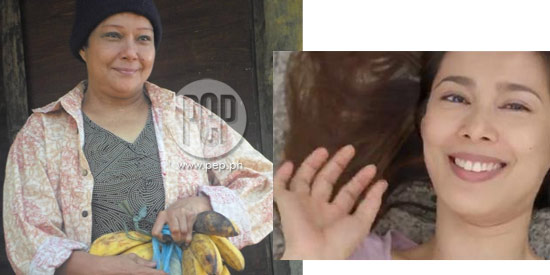 ---

When the eight finalists of the CineFilipino Film Festival were announced last January, organizers originally planned to hold the first edition of the film fest in June 2013.

However, the event was moved and the much awaited film festival will finally have its gala week on September 18-24, 2013.

Mounted by the PLDT-Smart Foundation, MediaQuest, Studio 5 (film arm of TV5) and Unitel Entertainment, CineFilipino will showcase 8 full-length films and 10 short films.

The CineFilipino entries will be shown during its week-long run at the Newport Cinemas of Resorts World Manila, Lucky Chinatown Mall and Gateway Cineplex. Festival entries will also be shown at the cinemas of Shangri-la Plaza on September 21-22 weekend.

In a previous interview, the filmmakers talked to PEP.ph (Philippine Entertainment Portal) about the inspiration behind their entries. Each filmmaker was given a grant of P1.5 million to create their entries.

(Read: PEP Guide to CineFilipino 2013)

The official entries of the 1st CineFilipino Film Festival competing for awards—including Audience Choice and Best Acting Ensemble—are:


ADVERTISEMENT - CONTINUE READING BELOW
Puti (Achromatopsia)
Director: Miguel "Mike" Alcazaren
Stars: Ian Veneracion, Jasmine Curtis Smith, Lauren Young

Puti follows the story of a counterfeit painter who figures in a freak car accident that rendered him color blind. While recuperating, he starts seeing strange images. The film has the tagline "The truth is color blind."

Jasmine Curtis Smith, one of the lead stars of Puti, describes this movie as "an edgy and dark drama."

(Read: Jasmine Curtis Smith talks about possible match-up with Nora Aunor in CineFilipino)



Mga Alaala ng Tag-ulan
Director: Renato "Ato" Bautista
Stars: Akihiro Blanco, Mocha Uson, Mon Confiado and Issa Litton

Mga Alaala Ng Tag-Ulan is a coming-of-age love story of a young man's first encounter with love, romance and heartbreak, told in bits and pieces of poetic and melancholic memories that began on one rainy night.

Akihiro Blanco of Artista Academy fame stars opposite sexy star Mocha Uson in this entry.

(Read: Artista Academy runner-up Akihiro Blanco wants to make a mark on his first movie)


The Guerilla Is A Poet
Co-directors: Sari Dalena and Kiri Dalena
Stars: Karl Medina, Angeli Bayani, Jao Mapa, Raymond Bagatsing, Anthony Falcon, Chanel Latorre, and Willie Nepomuceno


Karl Medina, the brother of Alex and Ping Pineda and son of veteran actor Pen Medina, is cast as Jose Maria "Joma" Sison in The Guerilla Is A Poet.

This biopic weaves an intricate tale of Joma Sison's journey during the turbulent years of Martial Law, until his capture in the mountains and the dark, nine years of imprisonment that followed, leading to his birth as a poet.

Joma Sison is the writer and activist who reorganized the Communist Party of the Philippines. He is now living in self-exile in the Netherlands.



Ang Huling Cha-cha Ni Anita
Director: Sigrid Andrea Bernardo
Stars: Angel Aquino, Teri Malvar, Marcus Madrigal, Star Orjaliza, Gigi Columna, Sarah Pagcaliwagan, Lui Manansala


Ang Huling Cha-cha Ni Anita tells the story of a 12-year old Anita who falls in love with the new woman in town; years later, a girlhood crush blossoms during the Fiesta of Santa Clara in Obando, Bulacan.

In the trailer, Angel Aquino is seen having plenty of lighthearted moments with a young girl.


The Muses
Director: Janice Perez
Stars: Kitchie Nadal, Janelle Jamer

The Muses is a story of sibling rivalry in the music business where two sisters find the hidden truths about fame, family and their own selves.

Kitchie Nadal and Janelle Jamer are cast as musician-sisters who have to deal with the pressure of taking part in a reality talent show set in Cebu. This project marks the acting debut of singer-songwriter Kitchie who used to be the lead vocalist for the alternative rock band, Mojofly.


Ang Kwento Ni Mabuti
Director: Mes de Guzman
Stars: Nora Aunor, Sue Prado, Mara Lopez, Arnold Reyes, and the late Ama Quiambao

Ang Kwento Ni Mabuti tells the story of a healer named Mabuti, who despite her poverty, still looks at life positively. Everything changes, however, when she finds a bag containing a huge stash of money.

In the film, Nora Aunor is cast as a folk healer who takes care of her ailing mother and four grandchildren.

(Read: Nora Aunor almost gets heat stroke while shooting indie film in Nueva Vizcaya)


Ang Turkey Man Ay Pabo Rin
Director: Randolph Longjas
Stars: Tuesday Vargas, Julia Clarete, Cai Cortez, JM de Guzman, Travis Kraft

Ang Turkey Man Ay Pabo Rin is a cross-cultural comedy about a Filipino-American couple who celebrates life with karaoke music, superstitious in-laws, immigration laws, unexpected pregnancies, brown-outs, Thanksgiving turkey, with some love on the side.

According to its Facebook page, Ang Turkey Man Ay Pabo Rin is an "experimental comedy explores the trials, tribulations, and triumphs of a Filipino-American couple on a universal love trip—that which do not discriminate against color, stature, or culture. It is a celebration of the Filipino experience in a foreigner's perspective, and alternatively, the realization of the American dream in a Filipino's eyes."

Tuesday Vargas is cast as Cookie, a woman who meets her boyfriend through an Internet dating site. Travis Kraft plays Matthew, Cookie's American boyfriend who moves to the Philippines and has to deal with the cultural differences between them.


Bingoleras
Director: Byron "Ron" Bryant
Stars: Eula Valdes, Max Eigenmann, Charee Pineda, Mercedes Cabral, Hazel Orencio, Liza Diño

Bingoleras is a comedy about six single women, whose lives intersect when a bingo marathon is launched in their church for the barangay fiesta, turning expectations and relationships upside down and inside out.


According to CineFilipino's Facebook page, the official finalists in the CineFilipino Film Festival Short Film Category are: Alkansiya by Joan Robie Cajes, Kathang Isip/Fiction by Jo Paulo Madarang, Last Call by Khalil Joseph Bañares, Ligaw/ Stray Love by Pamela Ll. Reyes, Logaritmo by Kimberly Ocariza, Mabuhay Ang Pilipino by Bor Ocampo, Onang by JE Tiglao, Princess Urduja by Tiffanie Ang, World Ipis by Kristine Joyce Barrameda and Joana Carla Ubaldo and Sangandaan by Jose Ibarra E. Guballa and Bienvenido Ferrer III.



ADVERTISEMENT - CONTINUE READING BELOW