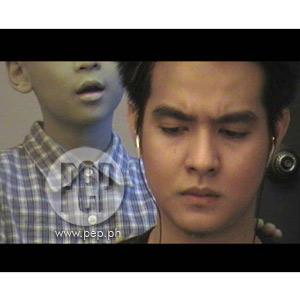 ---

In celebration of the Halloween season, the St. JamesCavalier Center of Creativity of the Republic of Malta has chosen HeroAngeles's psycho-horror film Stockroom to be part of the upcoming filmfest "Revenge of the Blood."
PEP (Philippine Entertainment Portal) received a textmessage from Henry Angeles, older brother and manager of Hero, informing us ofthis latest development.
His text message goes: "Stockroom by HeroAngeles, special presentation at Malta's 'Revenge of the Blood' film festshowcasing horror films around the world, Nov. 2, Malta, Europe. The St. JamesCavalier or the CCP [Cultural Center of the Philippines] counterpart of Maltagot interested with Stockroom and presents it as a feature in thisHalloween film fest marathon featuring 13 horror movies from classic films toindie films."
The Republic of Malta is an archipelago located in theMediterranean Sea. A country of Southern Europe, it is considered the smallestmember state of the European Union. Stockroom will be screened thisFriday, November 2, at the St. James Cavalier Theatre,Valletta, Malta.
According to the official website of St. James Cavalier, theRevenge of the Blood film fest is "a marathon of 13 horror movies to celebrateHalloween. With classic films to unknown independent movies, this one-nightonly extravaganza is not for the squeamish!
"The evening also includes three premieres, starting with Stockroomdirected by a young Filipino actor/director Hero Angeles, followed by WorstFears by the veteran British writer/director David McGillivray and Hazeby the Japanese shockmeister Shinya Tsukamoto and Funny Games fromAustrian director Michael Haneke."
Hero's indie film is the lone Filipinofilm to be screened in Malta's Halloween film fest "Revenge of theBlood."
ADVERTISEMENT - CONTINUE READING BELOW