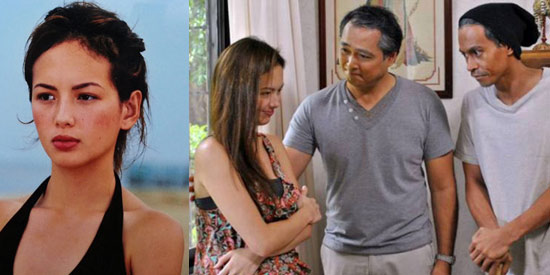 ---

Director Gil Portes' Ang Tag-Araw ni Twinkle is a teenage coming-of-age story with a twist. Twinkle (Ellen Adarna) is the rebellious daughter of retired Army General Cenon Payawan (Cris Villanueva). Twinkle has a drug problem that sends her on a downward spiral.

Twinkle's past and present collide when a mysterious stranger appears at their doorstep. Ka Ruben (Arnold Reyes), a former New People's Army (NPA) rebel, demands to meet Twinkle, whom he believes is his daughter.

Eighteen years before, an NPA Camp was overrun by soldiers led by Cenon Payawan, who was a military officer back then. Cenon found an infant and believed her to be an orphan. He took the baby home to his barren wife, they named her Twinkle Marie and raised the child as their own.

Flash forward to the present. Ka Ruben convinces Cenon to let him talk to his daughter even for just one hour. He is dying of colon cancer. Cenon eventually agrees. Twinkle learns that she is adopted and she meets her biological father for the first time.

Right after Twinkle meets Ka Ruben, her adoptive parents force her to go to drug rehab. Twinkle and Ka Ruben cross paths again when she requests her biological father to be a part of her rehabilitation process. Twinkle's recovery parallels Ka Ruben's failing health. Father and daughter make up for lost time. Along the way, Twinkle's "two fathers"—Ka Ruben and Cenon—discover that, despite their opposing ideologies, they can find a middle ground and even form a friendship.

The acting is commendable. Newcomer Ellen Adarna convincingly portrays the conflicting emotions and growing pains a teenager feels. Twinkle is not the typical squeaky clean heroine—she has a lot of rough edges. Ellen shows Twinkle's flaws and her vulnerability as well. The former FHM cover girl is radiant on screen, even as her character battles the inner turmoil of overcoming her addiction.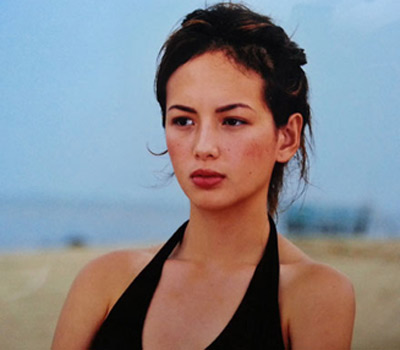 Ellen Adarna does well as Twinkle, also known as Kalay (short for Kalayaan) in Ang Tag-Araw ni Twinkle


Arnold Reyes as Ka Ruben stole the movie. He is the heart of the story. As a man who lost his daughter, Arnold makes you feel the emotional baggage that he carries in every scene. Arnold's dramatic weight loss gives Ka Ruben an endearing frailty. Although his character is physically weak, his will is strong, and this makes him very sympathetic.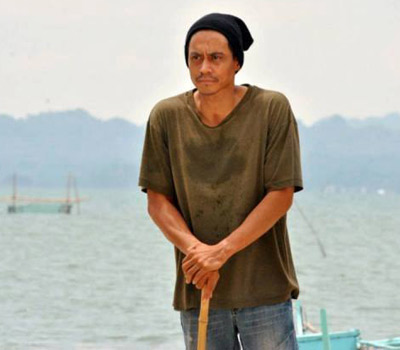 Arnold Reyes is a former NPA rebel-turned-colon cancer patient seeking to make up for lost time with his daughter


Cris Villanueva and Rina Reyes bring out the lighter side of the film. As Twinkle's bickering parents, their scenes play out like a family sitcom. They capture the frustration parents feel as they try to reach out to a teenager who shuts them out. Cris seems a bit too young to play a retired Army General though. He lacks the intimidating and impassive quality a military man of his stature would be expected to have.

The movie has a lot of dramatic plot points, but the conflicts are too easily resolved. Twinkle quickly bonds with her biological father even though she's never known about him.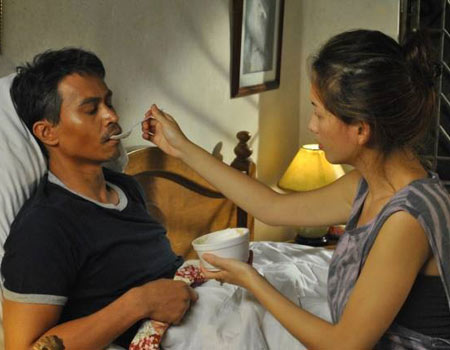 Twinkle feeds Ka Ruben as his body is ravaged by cancer


Ka Ruben forgives Cenon and his wife for taking away his daughter as soon as they agree to let him see Twinkle. Cenon is against Ka Ruben at first, but he warms up to the NPA rebel quite easily in spite of their conflicting ideologies. It might have been more interesting if Ka Ruben and Cenon had clashed more.

Even Twinkle's rehabilitation seems like a walk in the park. You don't feel Twinkle's desperate need to get a fix. The movie's depiction of drug addiction is quite simplistic.

At times, the movie tends to be preachy about the dangers of substance abuse. It might have been better if the focus had been more on the family's unique situation rather than the teenager's quickly resolved drug abuse problem.

The movie has depth and is refreshingly optimistic. The story is heartfelt. There are a lot of feel-good moments. You may need some tissues to wipe away your tears during certain parts of the movie. The film also explores complex political issues in a way that doesn't alienate viewers. This is a feat in itself.

Ang Tag-araw ni Twinkle is Director Gil Portes' entry to the Sineng Pambansa National Film Festival All Masters Edition, a showcase of films from some of the country's most accomplished veteran filmmakers. This family drama will be shown until September 17 in SM cinemas nationwide.



For screening schedules, CLICK HERE.



Ed's Note: The "PEP Review" section carries the views of individual reviewers, and does not necessarily reflect the views of the PEP editorial staff.



ADVERTISEMENT - CONTINUE READING BELOW