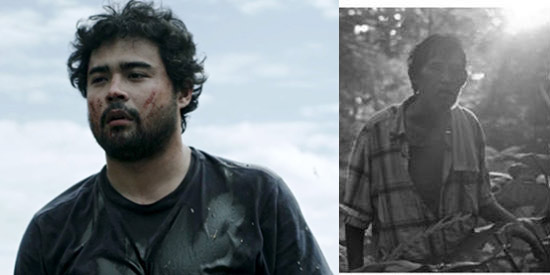 ---

Korean director Kim Byeong-woo is expected to grace the opening of the 15th Cinemanila International Film Festival.

He is slated to attend the screening of The Terror, Live, which will open Cinemanila on December 18 at SM Aura Cinema Premier.

The 15th Cinemanila International Film Festival will run from December 18 to 22, 2013 in the City of Taguig, Metro Manila. With its theme "Vision and Passion," Cinemanila is once again showcasing several critically acclaimed and commercially successful films from around the globe varying from genre to arthouse films.

Winner of Best New Director at the 34th Blue Dragon Awards, this breathtaking thriller follows a demoted TV news anchor Yoon Young-hwa (Jung-woo Ha), who accidentally finds a golden opportunity to climb back up by broadcasting live terrors manipulated by a bothered man.

Kim majored in Film Directing at HanYang University. Anamorphic (2003) was his first feature film which was screened at PiFan2003 and SIFF2003. His second feature film Written (2007) was screened at various film festivals such as Stockholm Film Festival and São Paulo Film Festival.
DIGITAL LOKAL. In this year's edition, four entries are included in the Digital Lokal category. These are: Ang Mundo Sa Panahon Ng Bakal by Mes De Guzman, Boogie by Milo Tolentino, Bukas Na Lang Sapagkat Gabi Na by Jet Leyco, and How to Disappear Completely by Raya Martin.

Ang Mundo Sa Panahon Ng Bakal reveolves around Carlito who has a patent on steel. His motorbike and pistol are made of it, and in his business, he uses it many ways. Steel stands for cold, hard and mechanical, contrasting with the soft, warm emotional issues in his life. For instance, love: Carlito is getting married. But he doesn't dare tell his parents. He also takes advantage of the safety of the bartering rural community from which he commutes back and forth to work.

Boogie is about a six-year-old boy who steps out of the slums braving the dark with a failing glow stick. Like every other night, he sits patiently by the sidewalk and waits for his 20-year-old mother to return from work. The sight of his mother walking down the street makes the boy's heart leap. Seeing his mother back has always been the sweet reward for his waiting. Boogie is six. He is a pimp who peddles his own mother in the street of Manila.


How to Disappear Completely is about a young girl from the province who dreams of disappearing. She plays a lonely hide and seek, always hiding, moving and leaving. Everyday, her mother quotes the Bible, and the father relishes in alcohol and history. The young girl speaks in English whenever she gets the chance. There is a sense of Apocalypse in the air. This film was an official selection in the Locarno International Film Festival.

Bukas Na Lang Sapagkat Gabi Na is an indie film that was previously screened in the 2013 Cinema One Originals Festival.

Its synopsis reads: "Four interconnected tales set during the height of Martial Law crackdown against rebels reflect the palpable aura of fear that has left Filipinos in a state of paralysis, unable and unwilling to move until the dark cloud of history passes over."

Direk Jet's film initially got an X rating from the Movie and Television Review and Classification Board. In a previous interview with PEP, he revealed that the MTRCB got the initial X rating for "masturbation with genitalia, frontal nudity, animal cruelty."

This was eventually lowered to R-18.

(Read: Two Cinema One entries get initial X rating from MTRCB; directors compromise to get R-18 ratings)


Those who were unable to watch Ilo Ilo, Transit, and Search for Weng Weng (about the Filipino midget actor Ernesto dela Cruz) in the past now have the chance to see these movies in SM Aura.
ADVERTISEMENT - CONTINUE READING BELOW

Lav Diaz's Norte, Hangganan Ng Kasaysayan is the closing film of Cinemanila 2013.The four-hour film (also known as Norte, The End of History) stars Sid Lucero, Archie Alemania, Angeli Bayani, and Soliman Cruz, among others.

The film had its world premiere at the Un Certain Regard section of 66th Cannes Film Fest.

In the Toronto International Film Festival website, Lav Diaz's Norte is described as one of "the finest works to emerge from the Philippine New Wave."


Here are the other films in the various sections of Cinemanila:


WORLD CINEMA

Ilo Ilo (Singapore)
(The) Great Beauty (Italy)
(The) Missing Picture (Cambodia)
(The) Search for Weng Weng (Australia|Philippines)
Stray Dogs (France)
(The) Act of Killing (Denmark)
Suzanne (France)
Transit (Philippines)


MAIN COMPETITION

Heli (Mexico)
Harmony Lessons (Kazakhstan|Germany)
In Bloom (Georgia)
Neighboring Sounds (Brazil)
Norte, Hangganan ng Kasaysayan (Philippines)
(The) Rocket (Austalia)
(The) Terror, Live (South Korea)
What They Don't Talk About When They Talk About Love (Indonesia)


SOUTHEAST ASIA

9 Summers 10 Autumns (Indonesia)
Almayer's Folly (Malaysia)
Countdown (Thailand)
Karaoke Girl (Netherlands)
Riddles of My Homecoming (Philippines)
Stepping On The Flying Glass (Indonesia)


YOUNG CINEMA: COMPETITION

Coup De Grace by Petersen Vargas
Matwang Dalaga (Old Maid) by Carlo Catu
Mga Eroplanong Papel sa Tag-araw ng Pag-limot (Forgotten Angels on a Paper Plane) by Jaime Habac, Jr.
Pantomina Sa Mga Anyong Ikinubli Ng Alon (Pantomime For Figures Shrouded By Waves) by John Lazam
Ti Panagawid (Homecoming) by Carl Joseph Papa
Tunga (Halved) by Theodore Lozada


YOUNG CINEMA: EXHIBITION

101 Years of Eden by Rap Ramirez
50/50 by Mikey Red
Ang Maskot by Chris Costello
Chicharon by Rina Tsou
Eyeball by Thop Nazareno
Mabuhay Ang Pilipinas by Bor Ocampo
Maliw (Soliloquies) by Rob Jara
Panaginip (The Reader of Dreams) by Mateo Ramirez Louit