After two and a half years, Rakenrol is finally out on DVD. The film is director Quark Henares (Keka, 'Wag Kang Lilingon) and co-writer Diego Castillo's (guitarist of Sandwich and music video director) ode to the Philippine rock music scene, which both consider their home.

To mark this event, a free screening was held at Fully Booked Bonifacio High Street last Saturday, February 8.

Rakenrol had its world premiere at the 13th Udine Far East Festival in Italy in May 2011. It was also chosen to be part of the LA Asian Pacific Film Festival, where it won the Audience Award for Fiction Favorite. It was also chosen to take part in the Asian American International Film Festival in New York.

In the film, Irene (Glaiza de Castro) and Odie (Jason Abalos) are outsiders who become best friends because of their common love for rock n' roll. Odie eventually falls in love with Irene, and helps fulfill her dream of forming a band. They recruit an ex-punk-turned-barista named Mo (Ketchup Eusebio) and the school bully Junfour (Alwyn Uytingco), deciding to call their band Hapipaks. In the process, Irene is wooed by her "all-time supercrush," the famous rockstar Jacci Rocha (Diether Ocampo).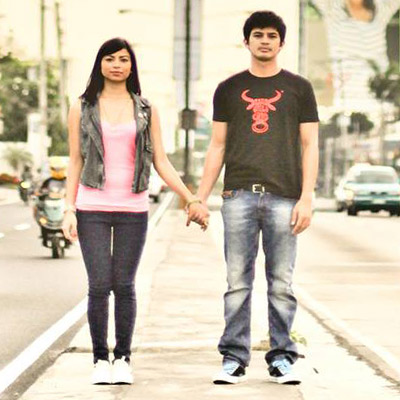 Glaiza de Castro and Jason Abalos


Will Odie's love for music and Irene prevail, or will the one thing that brought them together end up destroying them? The supporting characters add color and humor to the cast, with Ramon Bautista as the music video director Flame Tigerblüden, Ricardo Cepeda as a samurai marketing guru, Jun Sabayton as Mo's artist roommate, Hiyasmin Neri as Junfour's pregnant girlfriend, and Matet de Leon as... Matet de Leon.
Rakenrol is Henares's fifth film, the director having done everything from internationally-acclaimed cult films (Keka) to big-budget Metro Manila Filmfest movies (Super Noypi). This, however, is his most personal film, and he's glad to collaborate with one of his closest friends on the project. "Diego and I have probably done everything music-wise together," the young fimmaker says, "we've hosted radio shows, co-directed videos, we've written articles about music. We were even in a band together once!"

Castillo reveals that the film is very autobiographical. "We're both from and into the local music industry and I guess a lot of our mutual friends started off in the scene and we both thought it would be a good idea to chronicle the things that we've seen over the years," he says.
Rakenrol is out now on DVD in Astro Vision, Astroplus, Odyssey, SM Music & Video and Landmark at P350 each. It's packed with bonus features and easter eggs including a director and writer commentary, trailers, deleted scenes, music videos that inspired the look of the film and scenes from the Rakenrol "Spin-off" TV show, Rakista.