Endless Love could have been a great tale of adolescent love and the yearnings that come with it.
It had the promise of rightfully portraying the complexities of young relationships that are deeply rooted in passion and romantic obsession.
This could have been its strength… until it dished up its extra serving of "cheese" and clichés, making it trite—another cotton candy, you-and-me-against-the-world love story.
Based on the 1979 novel of Scott Spencer, Endless Love tells the story of David Axelrod (Alex Pettyfer) and his profound love for Jade Butterfield (Gabriella Wilde).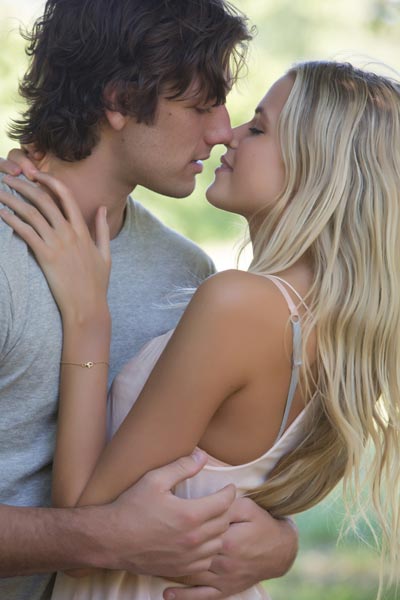 Alex Pettyfer and Gabriella Wilde
The two are madly in love with each other, but the love affair is made complicated by Jade's father, Hugh Butterfield (Bruce Greenwood), who is trying to keep them apart. Still, they pursue each other. Despite the opposition to their romance, they remain inseparable.
Directed by Shana Feste, Endless Love is inspired by the 1981 film of the same name by director Franco Zeffirelli. Unfortunately, the 2014 version failed to correct the failings of the first one. Both lacked the depth that was ever present in Spencer's novel.
Particularly for Feste's version, its modern twist to the story was unsuccessful in justifying the passion and obsessive love that the two teen lovers had for each other.
We get the story: There is instant "spark" between David and Jade, then the mutual attraction, which leads to a romantic relationship—one that is sensual and unstoppable.
But it relied heavily on that aspect. David and Jade were too mushy to handle in most sequences. The narratives suffered. It tried hard to put sense to how and why certain events unfolded, but twists fell flat because of poor characterization and story build-up.
But the cinematography was a different matter. It was dreamy and it succeeded in creating that feel of adolescent love—young, inspiring, and free. The onscreen chemistry between the two lead stars were apparent, to boot.
Endless Love is for hopeless romantics, teens, and young at hearts who are still searching for love, the kind that is "worth fighting for."
But since it's Valentine's Week, you may want to consider watching this movie, most especially if you're planning a date night with an extra serving of "cheese" and a promise of an endless love.