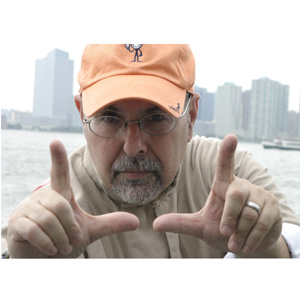 ---

Wouldyou like to learn about filmmaking under the tutelage of a famous American filminstructor? Afterteaching film at New York University (NYU) and University of California, Los Angeles (UCLA) and over18 other major universities and film schools around the world, Dov Simens will bearriving in the country in January 2008 to teach Filipinos howto shoot, produce, direct, finance, market and distribute their film within abudget.
Noted filmmaker Orson Welles once said,"Everything you need to know about filmmaking can be learned in twodays." America's top filmmaking instructor, Dov Simens, will demonstratehow, when he conducts his famous 2-Day Film SchoolTM at the Asian Instituteof Management (AIM) Conference Center in Makati City on January 26-27, 2008.
The weekend crash course will condense four years offilm school theory and education into two days of essential and practical factsand information. It will teach enrollees all the tricks of the movie trade for a fee ofP10,000 for early registrants, 43 percent off the usual U.S. price.
His former students have grossed over US$6 billionat the box office and have been honored with numerous awards, including Oscars andEmmys.
"Its a no-holds barred, rapid fire weekenddesigned for anyone from first-time filmmakers to industry professionalsseeking the information they need to succeed, both in the Philippines andinternationally," said Dov, who has helped launch the careers of Hollywooddirectors including Quentin Tarantino (Reservoir Dogs, Kill Bill), Chris Nolan (Batman Begins, Memento), PaulBrooks (producer of My Big Fat Greek Wedding, White Noise), and Guy Ritchie (Snatch, Revolver).
The course covers every facet from producing a movieto shooting and selling it.
ADVERTISEMENT - CONTINUE READING BELOW
Registration starts this November exclusively atRobinson's MovieworldTM in Galleria, Ermita, San Fernando, Iloilo, andDasmariñas. For online registration, visit www.filmmakingnow.com.
For telephone inquiries you may call 0905-3387959.