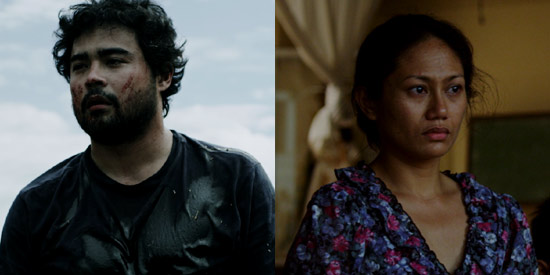 ---

The Filipino film Norte, Hangganan Ng Kasaysayan, has figured prominently in worldwide polls listing the Best Films of 2013.


Directed and co-written by Lav Diaz, Norte premiered at the 2013 Cannes International Film Festival Un Certain Regard section to rave reviews.


It tells the story of a man wrongly jailed for murder, and a law student who questions the establishment. Known by its international title Norte, The End of History, this movie stars Sid Lucero, Archie Alemania, Angeli Bayani, Angelina Kanapi, Soliman Cruz, and Mae Paner.


Norte was cited as one of 2013's top ten films by the British Film Institute's Sight and Sound (ranked 9th), La Internacional Cinefila (ranked 6th), and Artforum (ranked 1st, 7th, and 9th by three of the five critics polled by the magazine).


James Quandt, senior programmer at the Toronto International Film Festival, picked Norte as the best film of the year. In a nod to the recent steady outpouring of cinematic gems from the Philippines, the Artforum contributor noted that "Lav Diaz's Dostoyevskian mini-epic... may prove the greatest work of the Philippine New Wave."


A loose adaptation of Crime and Punishment by Fyodor Dostoyevsky, the film premiered to a standing ovation and rave reviews in Cannes where it became one of the festival's highest-rated films. Norte has since been picked up for distribution in France, the United States, and the United Kingdom, meaning it will enjoy a theatrical release in the said countries later this year.


In the Philippines, the film initially encountered some difficulty in getting a playdate. A factor that figured in discussions with cinemas was the film's running time of four hours.


But the length of the film is actually more of a plus to those who have seen it. Time Out New York's David Fear describes it as "a movie that approaches [a] marathon-length running time yet still makes you wish it were twice as long."


Wesley Morris, a Pulitzer prize-winning critic, considers the film "an honest-to-goodness masterpiece." He recalls his encounter with Norte in Cannes: "The lights went down, the movie came up, and I sat there. Two hundred-fifty minutes later... I stood with tears in my eyes, and clapped as loudly as I ever have for any movie in my life."


Moviegoers in Metro Manila and Cebu have a chance to see Norte at special screenings in select Ayala Mall Cinemas: March 11 at Trinoma Cinema 4; March 18 at Ayala Center Cebu, March 25 at Greenbelt 3 and March 31 at Glorietta 4.


Screenings of Norte at the Ayala cinemas start at 6:30 p.m.; the film has English subtitles. For ticket reservations and inquiries for the Norte screenings at Ayala cinemas, email pauline@origin8media.com or lirycpaolodelacruz@gmail.com.
ADVERTISEMENT - CONTINUE READING BELOW