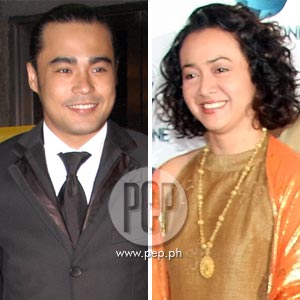 ---

A dark comedyproduced mostly by five people upset four other films by bagging seven of 14trophies given out during the 2007 Cinema One Originals awards night. The thirdedition of this annual digital film festival took place last Saturday, December1, at the Grand Ballroom of the Renaissance Hotel in Makati.


Confessional, the first feature film of Ruel DahisAntipuesto and Jerrold Tarog, brought home the Best Picture Award despitehaving a short-staffed production crew. For their efforts, the team receives acash prize of P200,000 from Cinema One.
"It's really asurprise," said Jerrold during his acceptance speech. "On most shooting days lima lang kaming crew, dalawa pa dun cast.It's a testament to the independent spirit."
This mockumentary set in Cebu during the Sinulog festival showcases theconfessions of a former politician revealing the sins he committed while he wasstill a public official. Confessional received the Star Cinema special award plusthe P100,000 cash prize while Ruel and Jerrold shared the Best Director Award.
Jerrold gained even more accolades as the night progressed. The musicaldirector of award-winning indie movies such as Kubrador, Kadin, and Masahista even added color and confusion to the awarding ceremonies byusing anagrams. An anagram is defined by the Merriam-Webster dictionary as "a word or phrase made by transposing the letters of anotherword or phrase."
Roger "TJ" Ladro, who won Best Sound Design, was actually an anagram ofJerrold's name. Best Editor Pats R. Ranyo was also merely a rearranged spellingof Ryan Pastor, the character he played in Confessional.Jerrold was nominated as Best Actor for his performance as thefilmmaker Ryan Pastor. He even claims that his other alias, Ramon Ukit, therecipient of Best Screenplay,"was a crude Filipinization of [his favoritefictionist] Raymond Carver."
For playing the former politician Lito Caliso in Confessional,Publio Briones III was named the Best Supporting Actor that night.
Meanwhile, indie "veterans" Sid Lucero (Tambolista) and Shamaine Buencamino (Prinsesa) were named Best Actor and Best Actress, respectively. Siddidn't attend the ceremonies, which is why Tambolistadirector Adolfo Alix received his trophy.
ADVERTISEMENT - CONTINUE READING BELOW
The wife of Nonie Buencamino simplyexpressed amusement on winning an award: "Ang feeling namin umakyat langkami ng Baguio para uminom at mag-usap. Pag-uwi namin may pelikula na kami."
Other winners were Ermie Concepcion (Best Supporting Actress) for Prinsesa, Baba and Vilma Velasco (BestProduction Design) for Maling Akala,Lara Manda (Best Cinematography) for MalingAkala, and Malek Lopez (Best Musical Score) for Altar.
The Audience Choice awardwent to Lawrence Fajardo's Prinsesa, which won a cash prize of P100,000.
The judges were UP OpenUniversity Chancellor Grace Javier Alfonso, filmmaker Manet Dayrit, directorsLav Diaz and Olivia M. Lamasan, and actor Cesar Montano.
The program started with a performance led by Ogie Alcasid. Also,Christian Baustista and Rachelle Ann Go presented a romantic Christmas medleywith songs such as "Sana Ngayong Pasko."
The five finalists in the 2007 Cinema One Originals Digital FilmFestival were Confessional, Prinsesa, Tambolista, Maling Akala (directed by Pablo Biglang-Awa and Veronica Velasco), and Altar (directed by Rico Ilarde). The filmswere produced by Creative Programs Inc., one of the subsidiaries of ABS-CBN.