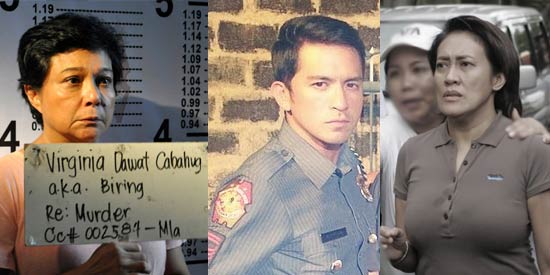 ---
Did you know that Cinemalaya was originally envisioned to take place every two years only?

From now on, Cinemalaya will be held every August instead of being held traditionally every July.

These are some of the interesting facts revealed to PEP (Philippine Entertainment Portal) recently by Cinemalaya Foundation President Nestor Jardin.

During an exclusive interview held at the Cultural Center of the Philippines recently, Mr. Jardin looked back on the humble beginnings of Cinemalaya, which is now celebrating its 10th anniversary this 2014.

He recalled that they had a hard time inviting members of the media to cover the inaugural edition of Cinemalaya way back in 2005.

"Noong 2005, nag-organize kami ng press con diyan sa lobby. Naku, naghahatak kami ng media! Limang tables lang 'yon sa lobby. E, ang laki-laki nung lobby. Five tables lang. Tapos half empty.

"Kaunti ang dumating na media. Kasi yung mga entertainment media, hindi pa namin kilala. Lifestyle [beat] ang CCP, e. So majority of those, the few who came were from lifestyle sections. So we got little publicity then. Tapos, we only had a few days for the festival [July 12-17]. Saka konti lang ang films screening so we got only an audience of 8,000."

According to Mr. Jardin, they initially planned to hold Cinemalaya every two years only. "We weren't sure whether it would succeed. [But] the filmmakers, sabi nila: 'Make this an annual festival.' We had to look for funding. So after that year, Mr. Tonyboy Cojuangco said, 'Sige, I will continue funding the grants for the filmmakers. Let's make it an annual event.' That's how it became an annual event."

Through word of mouth, the number of supporters grew until Cinemalaya became one of the most anticipated events in the film community.

In the 9th edition held from July 26-August 4, 2013, attendance reached 82,322 (inclusive of attendees at the CCP and Ayala Malls cinemas).

Over time, the organizers realized that July is earmarked as the release of blockbuster movies from Hollywood. To avoid competing with franchise films, the organizers gradually moved the festival run closer and closer to August.



CINEMALAYA X: A DECADE OF CONNECTING DIMENSIONS. The 10th edition of Cinemalaya will run from August 1-10, 2014 at the CCP, as well as satellite venues in Greenbelt Makati, Alabang Town Center, TriNoma and Fairview Terraces, the newest Cinemalaya satellite venue this year.

For Cinemalaya X, Bor Ocampo was supposed to compete in the New Breed category with his entry titled Dayang Asu (In Pampanga, We Eat Dogs) but the filmmaker backed out. As a result, Children's Show by Derick Cabrido was able to become a finalist.
ADVERTISEMENT - CONTINUE READING BELOW
The other finalists in the New Breed Feature category are: #Y by Gino Santos; 1st ko si 3rd by Real Florido; Bwaya by Francis Xavier Pasion; Dagitab (Sparks) by Giancarlo Lauro Abrahan V; K'na, The Dreamweaver by Ida Anita Del Mundo; Mariquina by Milo Sogueco; Ronda by Nick Olanka; Separados by GB Sampedro; and Sundalong Kanin by Janice O'Hara.
The 5 entries competing in the Directors Showcase category are: Asintado by Louie Ignacio; Hari ng Tondo by Carlos Siguion-Reyna/Bibeth Orteza; Hustisya by Joel Lamangan; The Janitor by Mike Tuviera; and Kasal by Jay Altarejos.
The achievements of Cinemalaya over the past ten years are summed up in the Festival's theme: A Decade of Connecting Dimensions. The theme highlights Cinemalaya as a flourishing network of individuals, groups and institutions with a common goal of developing and promoting Filipino independent filmmaking.

Special events and new festival features will add to the excitement of Cinemalaya X. These include the launching of the Cinemalaya X book, announcement of the Cinemalaya logo contest winner, the introduction of the Cinemalaya Achievement Award, special exhibitions that will document the story of Cinemalaya's first decade, a Cinemalaya X Retrospective.
ADVERTISEMENT - CONTINUE READING BELOW
The Cinemalaya X book is a commemorative publication chronicling the history of Cinemalaya and its contributions to Philippine cinema. The book will be launched on August 9 at the CCP.
According to Mr. Jardin, the book is a tribute to the Filipino indie filmmaker. "The success of Cinemalaya is undoubtedly due to the 164 filmmakers who for the past ten editions of the competition and festival produced quality films that have broken the boundaries of filmmaking in the country."


DIRECTORS SHOWCASE

Here are the five films competing in the Directors Showcase category of the 10th Cinemalaya:

1. Asintado

Written by: Socorro Villanueva
Directed by: Louie Ignacio
Cast: Aiko Melendez, Gabby Eigenmann, Rochelle Pangilinan, Jake Vargas, Miggs Cuaderno


When a 16-year-old kid botches a drug courier job and is facing imminent danger, his mother pushes her autistic son to commit a crime in order to save her firstborn son.

Aiko Melendez makes a movie comeback by portraying Julia, a mother who is faced with a difficult choice. She says about her character: "Tinuruan ko yung autistic na anak ko na walang kamuwang-muwang na gumanti, para masave yung kuya niya."

The family resides in Bibiclat, a remote barrio in Nueva Ecija that has been following the religious tradition of "taong putik," which is observed during the feast day of Saint John the Baptist. The devotees smear their bodies in mud and cover themselves with banana leaves and vines.

The barrio is now rife with drugs and crime as it is being controlled by the cruel and unscrupulous Carias (played by Gabby Eigenmann). The drug dealer made a business out of the fiesta by selling the rights to cover a fabricated "taong putik" festival.

Jake Vargas portrays the firstborn son Miguel who is penniless and in love with Rita de Guzman's character. Miggs Cuaderno plays Intoy, the 13-year-old autistic boy who is a skilled marksman using his slingshot (tirador).
ADVERTISEMENT - CONTINUE READING BELOW
2. Hari ng Tondo

Written by: Bibeth Orteza
Directed by: Carlos Siguion-Reyna
Cast: Robert Arevalo, Cris Villonco, Rafa Siguion-Reyna, Aiza Seguerra, Eric Quizon, Ali Sotto


Ricardo Villena (Robert Arevalo) finds out he has lost his fortune, on the same day he is told his granddaughter Anna's (Cris Villonco) wedding is not pushing through and his grandson and namesake Ricky (Rafa Siguion-Reyna) is not graduating from college—again.
Anna has caught her fiancé with another woman while Ricky just wants to sing and compose songs.

Ricardo believes his grandchildren's weaknesses to battle life's trials is caused by their sheltered lifestyle. To remedy this, the patriarch brings them to his birthplace, Tondo, where he owns a decrepit tenement housing called "Alapaap."

Away from their Forbes Park milieu, the grandchildren meet various people who will help mold their future.
3. Hustisya

Written by: Ricky Lee
Directed by: Joel Lamangan
Cast: Nora Aunor, Rosanna Roces, Rocco Nacino, Sunshine Dizon, Romnick Sarmenta, Chynna Ortaleza, Gardo Versoza, Sue Prado, Jeric Gonzales, Chanel LaTorre


Nora Aunor spent (screen) time behind bars for her role in the crime drama Hustisya.

The Superstar brings life to Biring, a probinsyana from Bicol who becomes involved in the illegal world of human trafficking. She becomes the right-hand woman of her distant relative Vivian (played by Rosanna Roces).

Award-winning scriptwriter Ricky Lee described the Superstar's character by saying, "Nagtatrabaho siya para kay Rosanna Roces na isang babae na involved sa human trafficking. Pero 'see no evil at hear no evil' siya until one night, na-frame up si Biring for murder."

When she lands in jail for a crime that she did not commit, Biring experiences the slow grind of justice in the Philippines.

Through the help of a corrupt lawyer named Gerald (Rocco Nacino), Biring turns the tables on her tormentors. She learns the corrupt practices of the powerful syndicate behind Vivian. The victim eventually becomes the victimizer.

(Read: Nora Aunor's character gets beaten up in Cinemalaya entry Hustisya)
http://www.pep.ph/guide/indie/13939/nora-aunors-character-gets-beaten-up-in-cinemalaya-entry-hustisya
ADVERTISEMENT - CONTINUE READING BELOW
4. The Janitor

Written by: Aloy Adlawan
Directed by: Michael "Mike" Tuviera
Cast: Dennis Trillo, Derek Ramsay, LJ Reyes, Richard Gomez, Irma Adlawan, Ricky Davao, Raymond Bagatsing, Alex Medina, Jerald Napoles, Nicco Manalo,


Fans of action films will enjoy The Janitor, which stars Dennis Trillo as a policeman-turned-vigilante.

Crisanto Espina (played by Dennis) is a modern-day assassin who is tasked to kill the perpetrators of a heinous crime.

Inspired by the real events of the RCBC Cabuyao branch bank robbery in 2008, The Janitor is set in San Pedro, Laguna.

Dennis says doing this film was very physically demanding on him as he executed the masterminds in various ways.

"Bawat isa sa kanila, kakaiba yung pagpatay ko sa kanila. So kay Derek [Ramsay] at saka kay Raymond Bagatsing medyo physical talaga…kay Derek puro grappling. Kay Raymond naman medyo gruesome talaga…kay Alex [Medina] naman saka kay Jerald [Napoles] iba din, barilan naman. Nakakatuwa dahil matagal ko na rin gustong gumawa ng action film..."
ADVERTISEMENT - CONTINUE READING BELOW


(Read: Dennis Trillo felt nervous about meeting real-life vigilantes to prepare for The Janitor)
http://www.pep.ph/guide/indie/14051/dennis-trillo-felt-nervous-about-meeting-real-life-vigilantes-to-prepare-for-the-janitor
5. Kasal

Written and directed by: Joselito "Jay" Altarejos
Cast: Arnold Reyes, Oliver Aquino, Rita Avila, Sue Prado, Ron Cieno


Oliver Aquino (formerly known as Mhyco Aquino of Star Magic's Anime) and Arnold Reyes bring life to a gay couple who experience highs and lows during a weekend together.

Their resolve to stay together is challenged as they attend a wedding in Batangas. Paolo (played by Oliver) is a filmmaker who does not believe in marriage. Meanwhile, Sherwin (played by Arnold) is a lawyer who believes marriage is necessary to protect the rights of individuals entering into such commitment.

They have been together for three years but on their second year, Paolo is caught committing infidelity, putting a strain on their relationship. Six months after the indiscretion, the couple is still recovering from the incident.

The lovers engage in a loud and dramatic confrontation scene and even come to blows during a fist fight. But they also have a love scene that Direk Jay Altarejos describes as "realistic."

It is interesting to note that Ron Cieno, the younger brother of Coco Martin, is cast as a young boy who impregnated his girlfriend.
ADVERTISEMENT - CONTINUE READING BELOW
What message does Direk Jay hope to impart about gay couples in society?

The filmmaker behind gay-themed movies such as Ang Lihim ni Antonio pointed out: "Just like in my other films, I would just like to convey that gays are no different from anyone else.

"We experience the same things that you do. We feel love and love. We are hurt like you do. Pare pareho lang tayong tao. Though, it is more difficult for us to navigate through the different institutions in our society. A family can accept or reject us. The Christian churches have no place for us. The government is adamant in giving us the rights we deserve. But, we, members of the lgbt community, continue to fight, to hope, and to dream that one day all of us will have equality."
Here are the ten films competing in the New Breed category of the 10th Cinemalaya:

NEW BREED CATEGORY


ADVERTISEMENT - CONTINUE READING BELOW
1. #Y

Directed by: Gino Santos
Written by: Jeff Stelton
Cast: Elmo Magalona, Coleen Garcia, Sophie Albert, Kit Thompson, Slater Young, Chynna Ortaleza


#Y (read: Hashtag Y) chronicles the adventures of the millennial generation or those born from 1980 to 2000.

In a featurette video, writer Jeff Stelton says this youth-oriented film shows "what's it like to be part of the Y generation or what's it like to be twenty-something in the 21st century."

By tackling social media, sex, drugs, alcohol and suicide, #Y attempts to give a glimpse of what it is like to be a millenial.

Elmo Magalona is cast as Miles, a junior college student living a seemingly normal life. On the eve of his attempted suicide, a call from his best friend (Coleen Garcia), to tell him about his latest sexcapade, eventually renders the attempt useless.
2. 1st ko si 3rd

Written and directed by: Real Florido
Cast: Nova Villa, Freddie Webb, Dante Rivero, Charee Pineda, RJ Agustin, Ruby Ruiz


Veteran comedienne Nova Villa is once again paired with Freddie Webb, her loveteam partner in the sitcoms Chicks to Chicks and Chika Chika Chicks that were popular during the 1980s.

In the film, Nova portrays Cory, a retired woman who goes on a date with her first love named Third (Freddie). The two were separated for four decades but their feelings for each other are re-ignited when their paths cross again.

To prepare for this movie, director Real Florido conducted research on the activities of senior citizens.
ADVERTISEMENT - CONTINUE READING BELOW
Direk Real reveals, "There's a part in the film that requires Tita Nova to undress herself. She was apprehensive at first but when I explained to her the main point of the scene, she agreed to do it. It was really tough for her because we had to retake 4 times with this breakdown scene."
Why did he choose to focus on a love story featuring senior citizens?

"When we hear about first love, the first thing that we imagine are fondest memories of a person's young love. We instantaneously recreate this image of how one and his/her 1st love look like when they were younger. This time, I want to flip the lenses. I want to show the flip side --the point of view of the one who is looking back at a distant memory and perhaps show a story of love and life through the eyes of senior people. I also want to try to answer the question--Ano nga ba ang nangyayari sa buhay ng isang Pinoy kapag nag-retire na siya?"
ADVERTISEMENT - CONTINUE READING BELOW
3. Bwaya

Written and directed by: Francis Xavier Pasion
Cast: Angeli Bayani, Karl Medina, RS Francisco
Bwaya is based on the true story of a 12-year-old girl who was killed by a saltwater crocodile in Agusan del Sur in 2009. A Manobo named Divina (Angeli Bayani) is preparing for her daughter Rowena's 12th birthday when she learns that her daughter has been attacked by a crocodile, her body still missing.
As Divina searches for the body of her daughter in the marshlands of Agusan, she learns a lesson more tragic than her fate: not all predators are underwater.

"We exhausted all means to remain true to the story," says writer-director Francis Pasion. "We shot in the same crocodile infested rivers and lake. We used the same school where the little girl was studying. We also got a house that is very similar to the floating houses of their family. Other names were changed to protect the identities of some individuals but the film tried to be faithful to what happened in 2009."

Direk Francis also narrated one of the scariest moments they had while shooting Bwaya in the Agusan Marshlands.

"One of the challenges during our shoot was the boat rides to and from our location. From where we are staying, it would take 2 hours to get to our location by boat. There is a portion where we have to turn off the motor of the boat so as not to disturb the fish sanctuary. That body of water is also the home of crocodiles the size of buses.
ADVERTISEMENT - CONTINUE READING BELOW
"In one occasion, we were supposed to pack up at 4 pm so we don't travel in darkness on our way back. But our boat had an engine malfunction. We stayed in pitch dark water for about an hour. It was really eerie. The silence is deafening and we were really afraid of what may come out of the crocodile-infested waters. All the actors were onboard: Karl, Angeli and RS Francisco. It was sort of traumatic. When the boat was finally fixed, we were rewarded by a magnificent formation of fireflies on the riverbanks."
4. Children's Show

Directed by: Derick Cabrido
Written by: Ralston Jover
Cast: Allen Dizon, Gloria Sevilla, Miggs Cuaderno, Nathan Lopez, Buboy Villar


Derick Cabrido, who works for GMA Network, directs this film based on a real life story of children ages 10-15 years old being used by a syndicate for an underground wrestling match. This entry is based on the documentary "Batang Sabong" that aired on Reporter's Notebook in 2009.

Allen Dizon is cast as Mario, the negligent father of Jun (Buboy Villar) and Al (Miggs Cuaderno) who are involved in the world of underground wrestlers. The kids are left under the care of their grandmother portrayed by Gloria Sevilla.

When Mario physically abuses his kids, Jun snaps and retaliates with a drastic violent act.
ADVERTISEMENT - CONTINUE READING BELOW
5. Dagitab (Sparks)

Written and directed by: Giancarlo Abrahan V
Cast: Eula Valdes, Nonie Buencamino, Martin del Rosario


Jimmy (Nonie Buencamino) and Issey Tolentino (Eula Valdes), both professors in the University of the Philippines, have been married for 20 years but they are on the verge of separation. Issey retreats to Laguna where she mentors young writers in a workshop in Makiling.

Here, she is drawn to a young writer named Gab (Martin del Rosario). When Gab wins a national literary prize for a non-fiction piece on his sexual awakening, rumors about Jimmy, Issey, and Gab spread at the university, putting their relationships under the spotlight.
6. K'na, The Dreamweaver

Written and directed by: Ida Anita del Mundo
Cast: Mara Lopez, RK Bagatsing, Alex Medina, Nonie Buencamino, Bembol Roco

After baring her body in the indie films Palitan and Debosyon, Mara Lopez shifts to drama by portraying a conservative princess in K'na the Dreamweaver.

This film depicts a bittersweet love story among the T'boli tribe

To prepare for her role, Mara studied how to speak the dialect of the T'boli tribe and she also .

Her character named K'na grows up amidst an age­old clan war in Lake Sebu, South Cotabato.


(Read: Mara Lopez cast as T'boli princess in K'na the Dreamweaver)
http://www.pep.ph/guide/indie/13978/mara-lopez-cast-as-tboli-princess-in-kna-the-dreamweaver
ADVERTISEMENT - CONTINUE READING BELOW

7. Mariquina

Directed by: Milo Sogueco
Written by: Jerrold Tarog
Cast: Mylene Dizon, Ricky Davao, Barbie Forteza, Bing Pimentel, Che Ramos-Cosio, Dennis Padilla

Imelda (played by Mylene Dizon) is indifferent to shoes because they remind her of her difficult relationship with her shoe-maker father, Romeo (played by Ricky Davao).

When Romeo dies, Imelda embarks on a journey to find the perfect pair of shoes for her emotionally distant father.

Her search for the last perfect pair of shoes serves as the catalyst that opens up old wounds. It also unlocks memories of growing up in awe at how her father could transform a sheet of leather into something perfect to wear on her feet, igniting recollections of why her mother, Leonor (Che Ramos-Cosio), left them.
The rise, fall and revival of shoemaking in Marikina, the footwear capital of the Philippines are unravelled through the story of Imelda and Romeo.

According to director Milo Sogueco, the film is inspired by an actual shoemaker from Marikina who makes shoes for his daughter during special occasions. Direk Milo explained that more than being a family drama, "the changes in the life of the Guevarra family reflect the transitions in Marikina and its shoe industry in particular and the Philippines in general."

What does his movie want to say about Filipinos and our identity as a nation?

Direk Milo points out: "Our story touches on the art of shoemaking in the country, its decline and fall. A shoemaker father and his daughter reveal the story. They have a dysfunctional relationship, a metaphor for the Filipino's bond with his/her identity and culture. This is not just a story of a father and a daughter, but of a nation that has lost its identity and is now trying to regain it back."


ADVERTISEMENT - CONTINUE READING BELOW
8. Ronda

Directed by: Nick Olanka
Written by: Adolfo Alix Jr. and Jerome Zamora
Cast: Ai-Ai delas Alas, Julian Trono, Carlo Aquino, Mon Confiado, Cogie Domingo

What would you do if you catch your child committing a crime? That is the dilemma faced by Ai-Ai delas Alas's character, an emotionally distant mother named Paloma Arroyo. It's been three days since Paloma last saw her teenage son Leo (Julian Trono).

During her nighttime patrol in Manila, the policewoman arrests her teenage son for killing his lover. She is forced to make a difficult decision.

The Concert Comedy Queen shifts to drama for this slice-of-life film. In an interview with PEP, Ai-Ai says about her character: "Nagro-ronda, kami taga-ronda na mga Manila police. Matinong pulis siya, hindi corrupt."

The comedienne, who is best known as the lead star in the Tanging Ina blockbuster comedy movies, points out: "Ang laging role ko good mother, eto, she's cold…hindi emotional, pulis, e, so malayo dun sa iba kong characters."

(Read: Ai-Ai delas Alas plays a policewoman faced with a moral dilemma; describes Ronda as "full of art")
http://www.pep.ph/guide/indie/13969/ai-ai-delas-alas-plays-a-policewoman-faced-with-a-moral-dilemma-describes-ronda-as-full-of-art
ADVERTISEMENT - CONTINUE READING BELOW
9. Separados / S6parados

Directed by: GB Sampedro
Written by: Eric Ramos
Cast: Erik Santos, Alfred Vargas, Jason Abalos, Ricky Davao, Anjo Yllana, Victor Neri, Ritz Azul, Melissa Mendez, Patricia Javier


Being a separated man himself, GB Sampedro considers Separados (spelled as S6parados), as a very personal film borne out of his own experiences and stories from people close to him. "It's about time people know the heartaches, the sentiments, and the thoughts of separated men," says the director who split from ex-wife Maristel in December 2005.

What realizations did he get while shooting this film? "I realized I have moved on. I have learned some factors that led to the failure of my marriage. I have also accepted different facts that might have led to the break-up."

When asked where he got the concept of the movie, he narrated: "The concept of our movie S6parados started way back in 2006 – fresh from my own failed marriage. It was in December 2005 when my wife and I separated, and then instantly, the idea just popped out of my mind to do a movie about separated men."

Separados / S6parados revolves around six guys: Victor Neri's character is a restaurateur who is separated due to sexual incompatibilities with his wife; Ricky Davao's character is a bank manager who has a dark secret; Jason Abalos's character is a car salesman who is separated because of drug-related issues; Anjo Yllana's character is a former seaman who was unable to adjust again to married life; Erik Santos's character married his boss and became a battered husband; and Alfred Vargas's character separated because of his drinking problem and religious differences.
ADVERTISEMENT - CONTINUE READING BELOW
10. Sundalong Kanin

Directed by: Janice O'Hara
Written by Jerry O'Hara
Cast: Marc Abaya, Art Acuña, Enzo Pineda, Paolo O'Hara, Che Ramos, Ian de Leon, Via Veloso, Isaac Aguirre, Elijah Canlas, Akira Morishita, Angelo Martinez, Nathaniel Britt


Sundalong kanin is the term used in wartime for boys who have no use in fighting but always end up eating the rations of the entire unit.
Set during World War II, Sundalong Kanin is about four young boys who want to become soldiers fighting for a guerilla camp.

Even though the guerillas themselves mock and ridicule the four, the boys continue to "spy" on the Japanese Army who have recently marched into their small town. Armed with hand-made tiradors and baril de pana, the boys continue with their patriotic duties during this dangerous time.

According to director Janice O'Hara, Sundalong Kanin is a coming-of-age film. "Ang start niya light [ang mood] then dumating ang war at naging catalysts ng buhay ng apat na bata."

She observed that the kids were not familiar with the use of tiradors (slingshots). "Tinuruan namin sila mag-tirador! Mga computer games na kasi ang alam nila."

Marc Abaya is cast as Tonyo. "Isa siyang janitor dati na tumaas sa ranks. Dati, siya yung napapahiya at nabigyan siya ng opportunity na maging in charge sa town. Ginamit niya ang mga Makapili at nagkunwari siya," she disclosed.

Direk Janice says about Art Acuña's character who is a Japanese officer: "He has good intentions pero how do you control ang mga tao mo?"
ADVERTISEMENT - CONTINUE READING BELOW