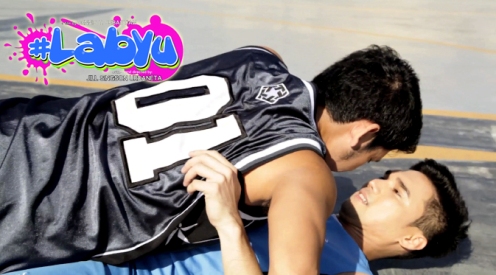 ---


#LabYu revolves around two characters namely Gerry (Albert Goza) and Paolo (Miko Pasamonte) as they have a "practice" relationship.

Two complete strangers; each one is on his quest in finding the"perfect one". Both decided to commit into a relationship with no emotional attachments.

Gerry, an NGO volunteer, has had many failed relationships in the past while Paolo, a good-looking barista, never had a single serious relationship in his entire life but has slept with countless guys before.

When the two met through a social networking mobile app, they try out a casual relationship to discover each other's weaknesses and to understand why they are always getting dumped, so when the "right one" comes they already know what to do to make the new relationship work. While the arrangement works for them at first, they soon develop feelings that go beyond the terms of their relationship.

This is a story of never ending search for "the perfect one" and doing crazy stupid things all for the sake of love.

Jill Singson Urdaneta explains: "#LabYu is unique that it shows the different dimensions of Pinoy gayness. It's very personal since eachcharacter is me at one point in my life. We want to show something campy, something cool, something endearing. And definitely a film with both heart and soul."

Urdaneta debuts as writer-director in this film. It is produced by SPIN Entertainment Production headed by Dennis Sebastian in association with Sunflower Films International. Joining the two leads are Renee Gozon, Jobben Bello, G.A. Villafuerte, Gelo Arucan and John Galvez. Also introducing are LK King and JB Sinday. Film soundtrack features music of Jeff Cifra, Kian Dionisio, Jerome and Sebastian Castro.

#LabYu opens in cinemas on July 23, 2014.