UPDATE: Untrue is being screened in cinemas nationwide starting February 19, 2020.
For the first time in its seven years of existence, QCinema International Film Festival chose a Filipino movie for its opening film.
Thus last October 13, QCinema 2019 opened with Untrue, a psycho-drama-thriller co-produced by Viva Films and The IdeaFirst Company, at Cinema 5 of Gateway Mall Quezon City.
In Untrue, Cristine Reyes and Xian Lim portray two lonely Filipinos living in the country of Georgia. They find solace and companionship in each other, until the strange apparition of a woman begins to haunt their relationship.
The city-wide QCinema film fest runs until October 22 with screenings at Gateway Mall, Ayala Trinoma, Robinsons Galleria, UPFI Cine Adarna, Cine '76 Anonas, and Cinema Centenario.
At the premiere night, Untrue director Sigrid Andrea Bernardo introduced her movie, which was shot more than 90 percent in the Republic of Georgia, a country located at the intersections of Eastern Europe and Western Asia.
Direk Sigrid was joined at the invitation-only event by her female lead star, Cristine Reyes, and production staff.
The general public will have to wait till February 2020 for the movie Untrue to be screened in cinemas.
THE GOOD
Suspense builds up the moment a badly battered Filipino migrant worker named Mara (Cristine Reyes) appears at the Georgian police station to report the abuses she has suffered from her "lunatic" husband Joachim (Xian Lim).
The story turns even more intriguing when it's told from Joachim's point of view, and he accuses his wife to be a "lunatic" abuser.
More mystery unfolds with the introduction of a new character, Ana (Rhen Escano), who ties the fragmented tale of half-truths and outright lies to ultimately reveal a dark and painful past.
Direk Sigrid masterfully crafts a cinematic gem that holds the attention and captivates the imagination.
She also succeeds in making her actors Cristine, Xian, and Rhen to commit to their characters and the movie in general.
They deserve applause for taking on this project that asks so much from them—and they are able to deliver.
Xian and Cristine are interesting to watch as they present different perspectives in this he said-she said movie that makes use of an innovative way of storytelling.
Audiences will be engrossed in identifying who is the abuser and who is the abused in the story, depending on which point of view it's told.
Cristine and Xian obviously relish playing the aggressor as they both look mercilessly menacing onscreen.
This project can be considered Cristine and Xian's finest acting project to date.
Rhen Escano, a newbie actress, holds her own as she displays a deadly combination of innocence and sensuality that is integral to the story.
Speaking of sensuality, Direk Sigrid handles the provocative scenes with finesse, thus earning a R-16 rating without cuts from the Movie and Television Review and Classification Board (MTRCB).
The choice of Georgia as the location suits the movie's distant and isolated mood, especially since the production filmed in the early months, when the weather was wintry and gray.
Georgia's unique and exotic landscape, traditions, and culture are also showcased in the movie.
THE BAD
There are a few awkward scenes that could've been avoided or lessened, particularly the flashback scenes set in Ana's school.
Though the snide remarks are crucial in showing the indignity and apathy she experienced, they turned out to be scene-stealers that elicit unwanted reaction from the audience.
THE WORTHY
Direk Sigrid adds so much layer and depth to what could've a simple and predictable story of deception and revenge.
Untrue being her only fifth full-length film since debuting in 2013 underscores how she's meticulous in choosing her projects and making her movies.
Direk Sigrid continues to make important contributions to the movie industry—and that's nothing but the truth.
Ed's Note: The "PEP Review" section carries the views of individual reviewers, and does not necessarily reflect the views of the PEP editorial team.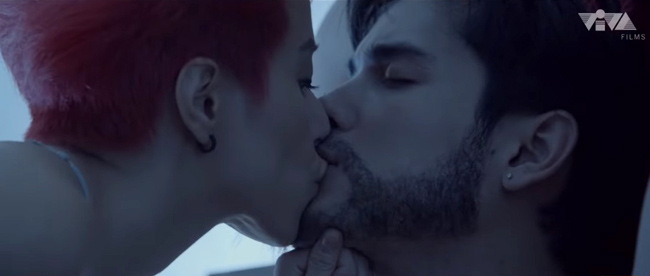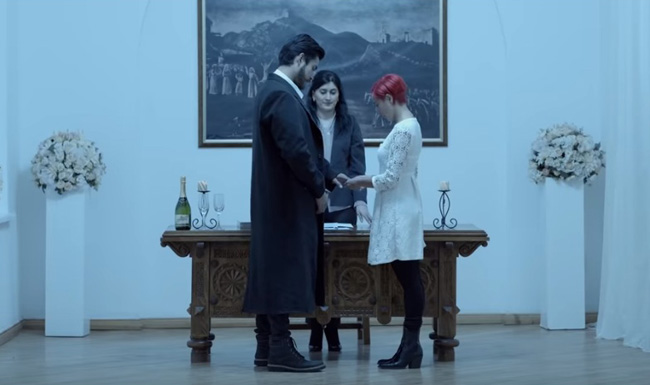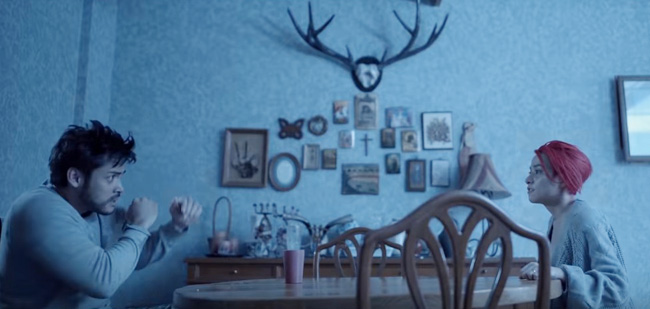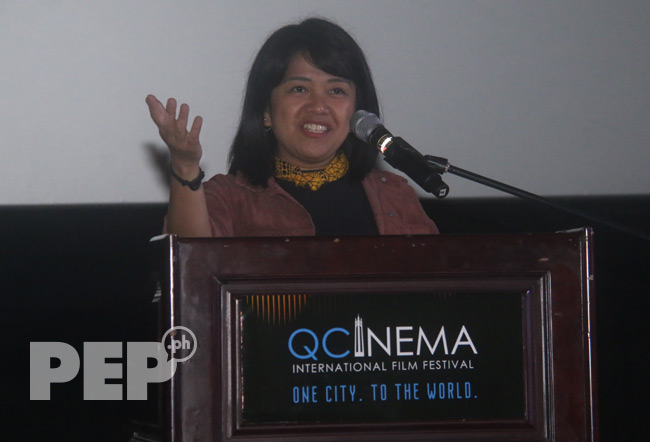 "I'm also a fan of QCinema kahit hindi ako natatanggap," said Direk Sigrid Andrea Bernardo when she introduced Untrue. "It's really an honor, Sir Ed, for choosing my film to be the opening film of QCinema."
The director of the critically acclaimed Ang Huling Cha-Cha ni Anita (2013) and the sleeper hit Kita Kita (2017) was referring to QCinema festival director Ed Lejano.
"Finally, natanggap na 'ko sa QCinema," she announced, grinning.
In closing, she encouraged those in the audience to spread the word about her new work. "True, true, true, let's watch Untrue."
Viewers can expect the film to be screened by February 2020.