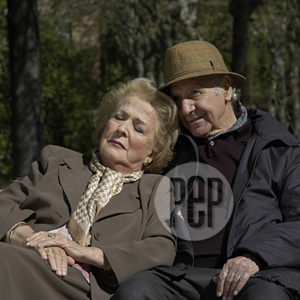 ---
Instituto Cervantes, Spain's cultural organization in the Philippines, is giving a free screening of Spanish movies with English subtitles every Saturday (4 PM and 6:30 PM) at the Instituto Cervantes Salón de Actos in Ermita, Manila.
Coming up in January are three films to be screened at the clubhouse patio at 6 p.m.:

• January 13: Iberia (2005), directed by Carlos Saura. Inspired by the suite of Isaac Albéniz Iberia, Carlos Saura's latest work is a documentary that integrates the elements of a musical. It narrates by means of dance the spirit of performing artists, such as Spanish flamenco stars Sara Baras, Aída Gómez, and Antonio Canales.

• January 20: Elsa y Fred (2005), directed by Marcos Carnevale. Elsa is 82 years old, Fred is a slightly younger widower, and they celebrate the love that that took so long to arrive, with Elsa bursting into Fred's life like a whirlwind, determined to teach him that the time he has left to live is precious and that he should enjoy it.
ADVERTISEMENT - CONTINUE READING BELOW

• January 27: Solas (1999), directed by Benito Zambrano. A pregnant girl (abandoned by her boyfriend), her mother, and a reclusive neighbor are three lost souls trying to give each other the strength to start over.
Free admission.
Venue: Instituto Cervantes, 855 Kalaw St., 1000 Ermita, Manila
Screening: January 13, January 20, January 27 (4 PM and 6:30 PM)
For inquiries, call Instituto Cervantes at 526-1282.